Anders is a ginger tabby and white tom with pale-blue eyes.
Description
Appearance
Coming Soon
Character
Now, Anders is one hell of a character. He's way too smart for his own good, and he knows it. While he might retort he has just seen a lot, the real truth is he's just a smartass about everything he does know and acts like what he doesn't know is something he knows in great detail.The actual fact is that he doesn't know a lot due to his earlier life as a kittypet which left him relatively sheltered from the world. It's only been in recent years, that he has made more sense of the world and developed a cocky attitude to protect himself from the harshness. Anders can also be a difficult cat to be around when he thinks he is right and he isn't. Some say he is a terrible cat to known because of his initial painful character traits, but, upon getting to know him he can present some half decent traits about himself.
Upon getting to know him, Anders is actually a family-orientated cat to a degree. His early childhood would completely disagree with this trait, as he grew in a tough situation that ultimately made him scared of starting his own family for a long time. It was only upon meeting his soulmate, would he grow to enjoy the companionship associated with a family.
Skills
Anders is more or less a better strategist than a fighter or hunter. The tom has a certain way with words in which gives him this edge to decision-making. Even as a loner travelling with his mate, Anders was always the one to talk when it came to making arrangements. Nowadays, the tom helps when he can in planning patrols and raids if it ever comes to that between Clans. While he was obviously capable of becoming the warrior, the tom's hunting and fighting skills are below par when compared to his Clanmates and even his mate. He was a born kittypet and for many moons, didn't learn how to actually fend for himself. It was only with the help of Mitchell did he truly learn to hunt and fight to at least protect himself and not starve.
Biography
Roleplay
Coming Soon
Pedigree
Mate:
Mitchell: Living
Sons:
Anttail: Living
Magpiefang: Living
Daughter:
Raynor: Living
Grandsons:
Granddaughter:
Emberkit: Unborn
Father:
Johan: Deceased; Residence unknown
Mother:
Elizabet: Deceased; Residence unknown
Brothers:
Grandfather:
Baldr: Deceased; Residence unknown
Grandmother:
Elna: Deceased; Residence unknown
Relationships
Coming Soon
Quotes
Coming Soon
Trivia
Anders was born female but now identifies as male and uses masculine pronouns.
Images
Life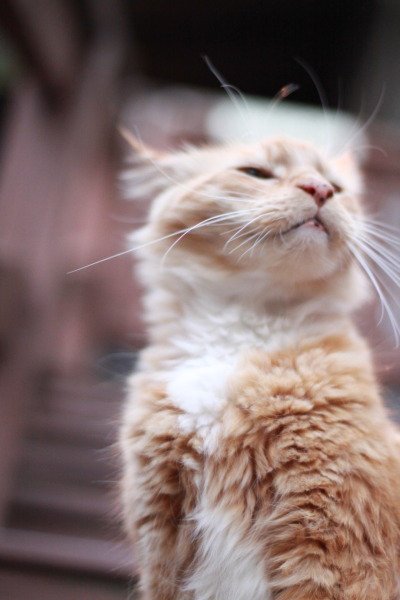 Pixels
Please do not edit this gallery unless instructed to.
Ad blocker interference detected!
Wikia is a free-to-use site that makes money from advertising. We have a modified experience for viewers using ad blockers

Wikia is not accessible if you've made further modifications. Remove the custom ad blocker rule(s) and the page will load as expected.