Antstar is a ragged-furred black she-cat with amber eyes. She is the leader of WinterClan, and one of the daughters of Swiftbreeze and Thunderwhisper. She is the sister of Shrewcloud and Salmonsplash; and the half-sister of Cloverpaw, Lightpaw, Opsreypaw, Spiderkit, Birdkit, Weevilkit, Ebonykit, Wisteriakit, Nightingalekit, Thrushkit, and three unnamed kits.
Description
Appearance
Coming Soon
Character
Coming Soon
Abilities
Coming Soon
Life/Biography
Backstory
Coming Soon
Roleplay
Coming Soon
Lineage
Father
Thunderwhisper: Living
Mother
Swiftbreeze: Living
Brother
Salmonsplash: Living
Sister
Shrewcloud: Living
Half-Brothers
Half-Sisters
Half-Siblings
Three Unnamed Kits: Deceased; Residences Unknown
Aunt
Foxstorm: Living
Quotes
Coming Soon
Cameos
Coming Soon
Relationships
Coming Soon
Images
Life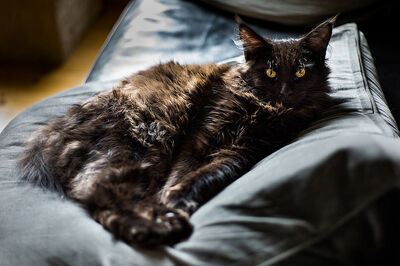 Character Pixels
Please do not edit this gallery unless instructed to.