Antstar is a medium-sized, ragged-furred black she-cat with amber eyes.
Description
Appearance
Coming Soon
Character
Coming Soon
Abilities
Coming Soon
Life/Biography
Backstory
cs
Roleplay
She first appears, as the narrator is describing the oncoming cold season for WinterClan, taking her apprentice out to train. She walks through the snow and is seen staggering when a drift is deeper than she expected. It is shown that Robinpaw is just behind her heading towards Antstar slowly. She noted that she hadn't spoken much to or about her apprentice after having gotten her after the death of Hollystar. She leaps forward with a grunt before signaling to Robinpaw to follow. She tells her that they won't be doing much except minor battle moves as well as stating that if they were in battle they'd have the advantage of being used to the weather and terrain.
She continues with Robinpaw at a slow pace, she notices that the snow was falling harder and thinks that they should head back to camp then notices that Robinpaw followed loyally and without complaint. Mere minutes later, she is said to be thrown into a state of shock when the ice beneath her paws crack and crumble. She is shown to be thrown a feet forward and then tumbling down with the ice and snow. She yowls but they were cut off then she went unconscious.
Antstar comes to consciousness, after losing her first life in which she says she barely got all nine a moon ago. She checks her body for injury, finding only her left forepaw sprained and quite a few bruises making their appeaeances. She is able to leap and grasp onto a root, after searching her surroundings, and scramble back to where she fell from. She is welcomed by silence, thinking that Robinpaw thought she was dead. Before too long a warrior shuffles into her view and awkwardly asks her what she's doing there. She is surprised, she tells him she had been caught in am avalanche not giving away that she had lost a life, and had managed to climb out. She then asks if Robinpaw is okay. He asks if she took Robinpaw out of camp and she says she was taking her for a hunt and that the snowy whether seems to have weakened the cliff.
Webshadow states that he did recall seeing her sprinting into camp like a mad hare. She lets out a big sigh of relief and thinks that she wasn't sure she would be able to handle the guilt of getting her killed. She asks Webshadow if he's alright and he says he is and suggests getting ger back to camp so she can be looked at to ensure there was no permanent damage. She agrees thinking about how her siblings had disowned her and left after she had become deputy. She notes that Webshadow would have been a good deputy.
Upon being back in camp, Webshadow helps her to Poppyleaf, she turns to say thank you to the warrior but he had disappeared. She refuses help from the old medicine cat and checks on Robinpaw, thinking she's near ready to be a warrior. After her visit, she leaves camp for a walk to clear her thoughts. Not too long into her thoughts she hears arguing, some words are indistinct but distinctly hears her name. She follows the shouts and comes upon Webshadow and Blossombreeze, whom has a crazed look on her face. Antstar asks what's going on and Blossombreeze answers that she's talking with her beloved, to which Webshadow shoots down saying he wasn't her beloved and you don't attack cats because they aren't. After the tortoiseshell-and-white warrior attempts to attack Antstar she banishes her and with the help of Webshadow chases her from WinterClan territory.
CS
Lineage
Father
Thunderwhisper: Deceased; StarClan Resident (As of WinterClan/Roleplay)
Mother
Swiftbreeze: Deceased; StarClan Resident (As of WinterClan/Roleplay)
Brother
Salmonstream: Living (As of SplashClan/Roleplay)
Sister
Shrewcloud: Living (As of SplashClan/Roleplay)
Half-Brother
Lightningpaw: Living (As of WinterClan/Roleplay)
Half-Sister
Ivypaw: Living (As of SplashClan/Roleplay)
Nephews
Daisycloud: Living (As of SplashClan/Roleplay)
Skipperfang: Living (As of SplashClan/Roleplay)
Niece
Beetlesplash: Living (As of SplashClan/Roleplay)
Quotes
"I know you probably don't feel the same but I have to tell you otherwise I'll regret it." Antstar shuffles, her head low. She raises it meeting his gaze with her burning amber eyes. "I-I thinm I love you, Webshadow. I just wanted you to know that.""
—Antstar to Webshadow about how she feels for him
Cameos
Coming Soon
Ceremonies
Coming Soon
Leader Info
Leader Info
Preceded by: Hollystar
Lives
Deputies
Relationships
Family
Coming Soon
Coming Soon
Coming Soon
Coming Soon
Coming Soon
Coming Soon
Friends
See Love Interests
Coming Soon
Coming Soon
See Love Interests
Love Interests
Coming Soon
Coming Soon
Coming Soon
Coming Soon
Peers
CS
Images
Life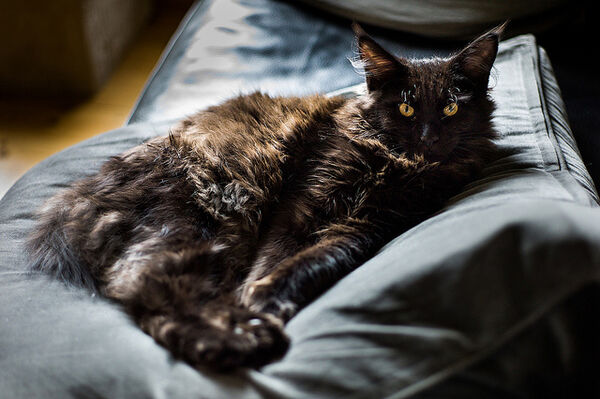 Character Pixels
Please do not edit this gallery unless instructed to.
Trivia
She was one of Mink's first cat's after the reboor, therefore she's very special.
Note: She had a former lover (Heronswoop) before the camp moved. He died before the journey to the new camp (killed by dogs along with his sister, Softflower)
Ad blocker interference detected!
Wikia is a free-to-use site that makes money from advertising. We have a modified experience for viewers using ad blockers

Wikia is not accessible if you've made further modifications. Remove the custom ad blocker rule(s) and the page will load as expected.