Aspenpaw (AC)
Affiliations
Current
StarClan
Name
Kit:
Apprentice:
Aspenkit
Aspenpaw
Life
Age
approx. 8 moons at death
Status
Deceased
Cause of Death
Starvation
Debut
Unknown
Last Post
Unknown
Family
Father
Jump
Mother
Light
Siblings
Brookkit, Flowerkit,
Mate
None
Kits
None
Education
Mentor
Robinfur
Roleplay
Owner
Beebs
Aspenpaw
is a gray tabby she-cat with emerald green eyes, small, delicate paws, thorn-sharp teeth, and round-tipped ears.
Description
Appearance
Coming Soon
Health
Coming Soon
Character
Aspenpaw is extremely greedy, often hoarding bits of prey, during even the hunger moons, just so she can be always be full. She is good at raids, often attacking the smaller dens first (save for kits and elders, of course), barging in, and stealing whatever was in there just to add to her hoard. Aspenpaw openly likes kittypets, and she is often shunned for it. This may be due to the fact that she was not clanborn, but rather parented by two loners she never knew.
Abilities
Coming Soon
Biography
Kithood and Adolescence
Coming Soon
Adulthood
Coming Soon
Relationships
Family
Coming Soon
Friendships/Acquaintances
Coming Soon
Quotes
Coming Soon
Images
Life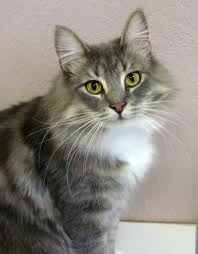 Pixels
Please do not edit this gallery unless instructed to.
Ad blocker interference detected!
Wikia is a free-to-use site that makes money from advertising. We have a modified experience for viewers using ad blockers

Wikia is not accessible if you've made further modifications. Remove the custom ad blocker rule(s) and the page will load as expected.