Beeheart is currently inactive and is available at the Adoption page.
Beeheart
Affiliations
Current
SummerClan
Names
Kit
Apprentice
Warrior
Beekit
Beepaw
Beeheart
Life
Age
Approx. 55 moons (4.583 years)
Status
Living
Debut
Unknown
Family
Father
Unknown tom
Mother
Dawnfur
Siblings
None
Mate
None
Kits
None
Education
Apprentice
Eggpaw
Roleplay
Owner
None
Beeheart is a brown tabby tom with yellow eyes. He is a warrior of SummerClan.He's known for being silly and funny, though he can be very quiet and withdrawn.
Description
Appearance
Coming Soon
Character
Beeheart is one of the kindest cat's you'll ever meet- Even if you piss him off, he's sure to be nice to you! He's very considerate of others and their feelings. He often puts aside his own beliefs to make others feel comfortable. Even when his depression gets him down, he's sure to be somewhat upbeat and cheery in order to avoid dragging others down.
Coming Soon
Abilities
Coming Soon
Biography
Kithood and Adolescence
Coming Soon
Adulthood
Coming Soon
Pedigree
Mate:
Blossombreeze: Status unknown
Sons:
Rabbitface: Living
Thistlefang: Living
Harefoot: Status unknown
Mother:
Father:
Jaypelt: Deceased, verified StarClan member
Relationships
Love Interests
Coming Soon
Friends
Coming Soon
Quotes
Coming Soon
Trivia
He is based on Kyra's best friend, Brandon, who died in 2012.
Images
Life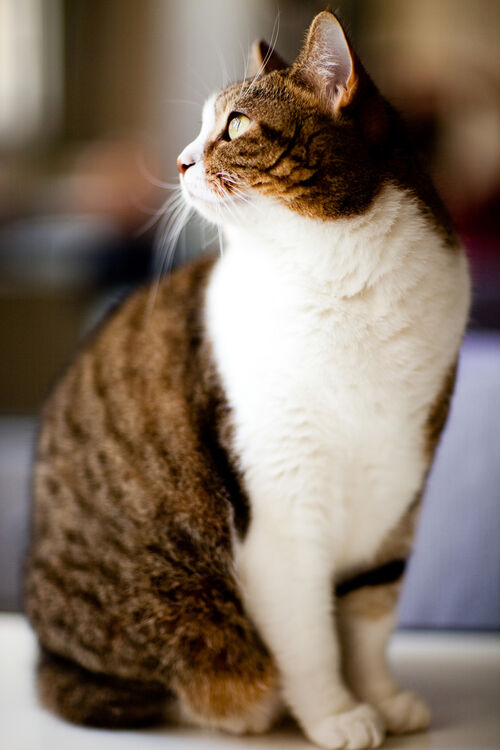 Pixels
Please do not edit this gallery unless instructed to.