Bodhi is currently inactive and is available at the Adoption page.
Bodhi is a plump white tom. He is a Kittypet living near the Immortals territory.
Description
Appearance
Bodhi is a rather plump cat from living out his years as a kittypet. He is a bit larger than the average cat, with big bones and a nice layer of fat around and on his tummy. His legs are long and skinny, with large paws. His eyes are are a shade of bright amber and are rather large, with the color growing darker as it nears his pupils.
His pelt is solid white, free of all markings. His fur is smooth and short, however, he is unconcerned with this due to not having to worry about the cold of leafbare. His white pelt is soft and always clean, as he spends regular amounts of time grooming himself to keep up his image, as well as the regular brushings he gets from his Twolegs. His head is large and rounded, looking sort of like an apple. His nose leather is an unusual shade of bright pink and his whiskers are long and white, curling at the ends. His skin is of a light pink hue with the same color on his pawpads. Bodhi's teeth are white and sharp, thought they get little use outside of feeding time. His ears are of average size and pointed at the tips, with tufts of white fur in front of and inside them, and the skin inside them is a rich pink.
Health
Bodhi is very healthy given his kittypet status. He receives regular checkups and vaccinations, which prevents him from catching most diseases, and any ailments he may catch are quickly treated.
Character
Coming Soon
bc i'm  a piece of shit who can't write

Abilities
Coming Soon
Biography
Coming Soon
Kithood and Adolescence
Coming Soon
Adulthood
Bodhi is first seen sitting on his fence grooming himself while watching the wild cats move about in the brush.
Pedigree
Mother:
Coming Soon

Father:
Coming Soon
Relationships
Family
Coming Soon
Love Interests
Coming Soon
Friends
Coming Soon
Quotes
Coming Soon
Trivia
Coming Soon
Images
Life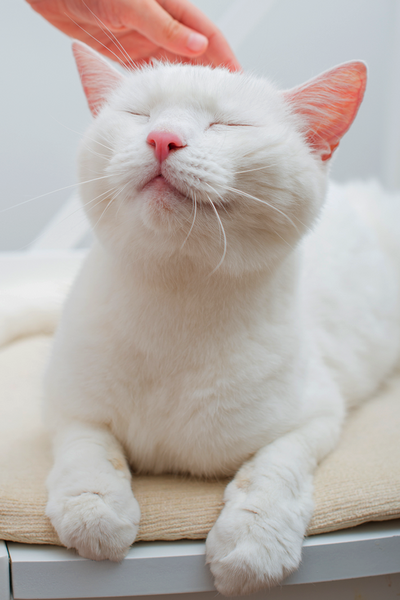 Pixels
Please do not edit this gallery unless instructed to.
Ad blocker interference detected!
Wikia is a free-to-use site that makes money from advertising. We have a modified experience for viewers using ad blockers

Wikia is not accessible if you've made further modifications. Remove the custom ad blocker rule(s) and the page will load as expected.