Bramble is currently inactive and is available at the Adoption page.
Bramble
Affiliations
Current
Kittypets
Name
Given
Bramble
Life
Age
Unknown
Status
Living
Debut
Unknown
Family
Father
Unknown
Mother
Unknown
Siblings
None
Mate
Lily
Kits
None
Roleplay
Owner
None
Bramble is a muscular golden tabby tom with baby blue eyes.
Personality
He is very sweet and kind. He always wanted to be a clan cat and maybe could make it, but had decided not to. He hates kitty-pet food and catches his own. He really wants a mate, and would love kits.
Life
Bramble is seen with Lily. He jumps at her window, wanting to talk. He apologizes to her, telling her that he had been on vacation. Bramble hangs out with her for awhile. Later, Bramble visits Lily again, and comments she looks good in the sunlight. He then asks to be her mate, and she says yes.
Family
Mate - Lily - Living
Life Image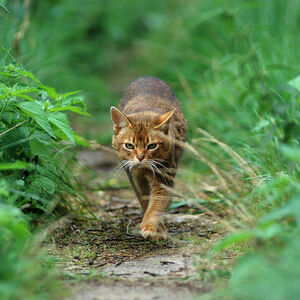 Ad blocker interference detected!
Wikia is a free-to-use site that makes money from advertising. We have a modified experience for viewers using ad blockers

Wikia is not accessible if you've made further modifications. Remove the custom ad blocker rule(s) and the page will load as expected.