Branchheart is currently inactive and is available at the Adoption page.
Branchheart is an elderly, tabby and white molly with blind, hazel eyes. She was an elder of SummerClan, having been born during Sunstar's leadership. The molly was the oldest cat in the Clan, until passing away from her old age.
Branchheart is the daughter of Luckshine and Lionheart, but was raised by Rainface and Moonstorm, then Moonstar. She is the sister of Brambletail, Shadowpelt and Poppyheart; also being the mother of Cloudstorm's kits; Longtail, Brightfeather, Tawnyleaf and Batwings.
Description
Appearance
Coming Soon
Character
Coming Soon
Skills
Coming Soon
Biography
Kittenhood
Coming Soon
Adolescence
Coming Soon
Adulthood
Coming Soon
Pedigree
Coming Soon
Relationships
Family
Coming Soon
Notable
Coming Soon
Friends
Coming Soon
Love Interests
Coming Soon
Enemies
Coming Soon
Other
Coming Soon
Quotes
Coming Soon
Images
Life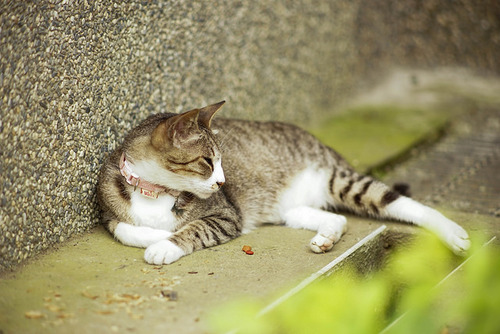 Pixels
Please do not edit this gallery unless instructed to.
Ad blocker interference detected!
Wikia is a free-to-use site that makes money from advertising. We have a modified experience for viewers using ad blockers

Wikia is not accessible if you've made further modifications. Remove the custom ad blocker rule(s) and the page will load as expected.