Brightkit is a small, fuzzy, dilute tortoiseshell she-cat with kitten-blue eyes. She was born to Graymoon of WinterClan, along with her siblings, Tigerkit, Dovekit, and Sparrowkit. She froze to death, and now resides in StarClan.
Description
Appearance
Brightkit is a small, fuzzy kitten. Her build is rather skinny, and her belly bulges out a little over her skinny legs. Her paws are large, and so is her head, in comparison to the rest of her. Due to her head being a bit large, she is top-heavy, and will often trip over herself. Her tail, unlike her siblings, is a normal, full tail, and is rather poofy.
Her kitten fur is downy, and gives her a fluffy appearance, although she is short-haired by her genes. Her fur is soft and a bit silky, due to her mother's constant grooming. Her pelt is a pale gray, with cream patches scattered throughout. Her nose is a dark gray, and her ears have slightly tufted tips.
Brightkit's eyes are a kitten-blue, although her eyes are already showing a bit of green in them, as if they're starting to change and take on her mother's coloring.
Health
Personality
Coming Soon
Life
Backstory
Coming Soon
Roleplay
Coming Soon
Relationships
Family
Father:
Unnamed Black Manx tom: Status Unknown; Most likely living
Mother:
Graymoon: Living
Brother:
Sisters:
Dovekit: Deceased; StarClan resident
Sparrowkit: Deceased; StarClan resident
Trivia
She and her siblings are part of a plot for her mother to leave WinterClan
Quotes
Coming Soon
Images
Life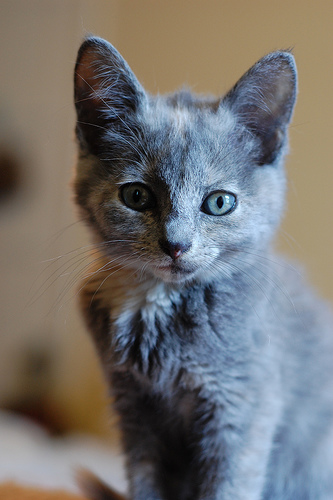 Character Pixels
Please do not edit this gallery unless instructed to.
Ad blocker interference detected!
Wikia is a free-to-use site that makes money from advertising. We have a modified experience for viewers using ad blockers

Wikia is not accessible if you've made further modifications. Remove the custom ad blocker rule(s) and the page will load as expected.