Brightwish is currently inactive and is available at the Adoption page.
Brightwish
is a silver/gray tabby she-cat with silver eyes that reflect the sun.
Personality
Brightkit is always full of energy. She gives thought, and is very creative and spontanious.
Life
Brightkit is born to an unnamed tom and she-cat, whose parents didn't want kits and hated Clan law. Before Brightkit even opened her eyes, her parents had run off.
Brightkit is seen with her siblings, either playing or exploring camp. Birdkit approaches her and tells her of his problems with his father. Brightkit tells him he shouldn't worry about it, and that she never knew her father. Birdkit replies that sometimes he wishes he never knew his.
Amethystcloud joins AutumnClan, and Brightkit is curious. Blazingkit, her brother, fake flirts with Amethystcloud, which makes Brightkit mad. Boltspark tells the kits to leave Amethystcloud alone and Blazingkit retorts that he wasn't his mom, and that he didn't have one. He gets introuble with Nightheart, and gets a time-out in the nursery. Birdkit asks Brightkit to help him stalk his sister, Bubblekit.
Brightkit becomes an apprentice, and her mentor is Fireheart. Her brother Earthkit cannot become an apprentice, since he was fed deathberries. She tells him not to worry and that he'd be an apprentice soon.
Life Image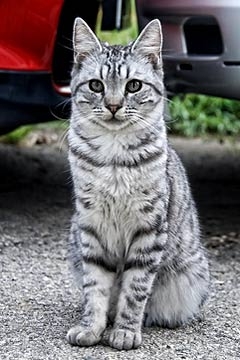 Charcater Pixels
CS
Quotes
CS
Ceremonies
CS
Family
Mate: Birdfeather ~ Living
Mother: Mia ~ Living
Father: Ralph ~ Living
Brothers: Blazingsoul ~ Living, Earthspirit ~ Living
Sisters: Windsky ~ Living, Wavesplash ~ Deceased, confirmed StarClan member
Trivia
Brightkit and her siblings are based off of the Japanese philosophy elements - Fire, Water, Earth, Air, and Spirit.

Brightkit represents Spirit.

Her mate will be Birdfeather
After her kits are named apprentices Mel is going to put her up for adoption.
Ad blocker interference detected!
Wikia is a free-to-use site that makes money from advertising. We have a modified experience for viewers using ad blockers

Wikia is not accessible if you've made further modifications. Remove the custom ad blocker rule(s) and the page will load as expected.