Bubblefeather
Affiliations
Current
AutumnClan
Name
Given
Bubblefeather
Life
Age
Unknown
Status
Living
Debut
Unknown
Family
Father
Canyonlagoon
Mother
Ravenheart
Siblings
Covekit, Emberkit
Mate
N/a
Kits
N/a
Roleplay
Owner
Raveb
Bubblekit is a gray dappled she-kit with sparkly amber eyes.
Personality
Bubblekit is happy and go-lucky, but sometimes she gets sad about her still-born brother, Emberkit.
Life
Bubblekit is seen being born and named. She is being licked by her mother because she's covered in blood. She calls Emberwind's name at his Fallen Warrior ceremony.
Trivia
Bubblekit may be based on Derpy, from My Little Pony.
Life Picture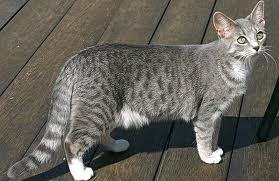 Ad blocker interference detected!
Wikia is a free-to-use site that makes money from advertising. We have a modified experience for viewers using ad blockers

Wikia is not accessible if you've made further modifications. Remove the custom ad blocker rule(s) and the page will load as expected.