Cain was a ginger tom with yellow eyes.
Description
Appearance
Coming Soon
Character
Coming Soon
Abilities
Coming Soon
Biography
Coming Soon
Lineage
Mate:
Samael: Deceased; Residence unknown
Brother:
Abel: Deceased; Residence unknown
Relationships
Family
There was something about the two brothers that caused them conflict, thus, giving them such a broken relationship from the start. It is known by many that Cain killed his brother; with no remorse might a bit of a stretch though. Cain never understood what drove him to that length to get rid of his brother. But, he believes it had something to do with the fact that many favoured Abel over himself. It was just one of those little factors that bothered him, as though he was nothing compared to his brother. While at first, Cain was happy with his deed, thus many got the idea that he didn't care about the deed he had committed. However, in the months following, which eventually led up to his mysterious death, the guilt came for him. Some believe he might've been driven mad with guilt and committed suicide in secret, but, alas no one can say for certain what happened. The only thing known for sure, is that the two brothers, Cain and Abel, were likely doomed from the start.
Love Interests
Coming Soon
Quotes
Coming Soon
Trivia
He and Abel are named and loosely based on the biblical figures, Cain and Abel who appear in the Book of Genesis.
Images
Life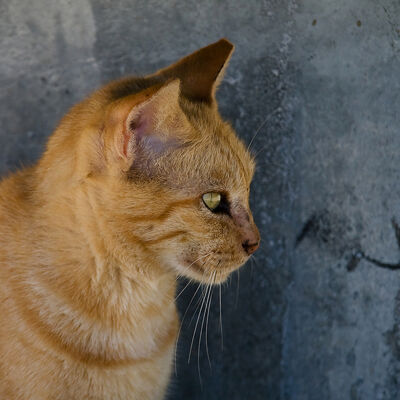 Pixels
Please do not edit this gallery unless instructed to.