Cloudheart (SprC)
Affiliations
Current
SpringClan
Names
Kit
Apprentice
Warrior
Cloudkit
Cloudpaw
Cloudheart
Life
Age
Approx. 36 moons (3 years)
Status
Living
Debut
Unknown
Family
Father
Snow
Mother
Froststorm
Sibling
Palekit
Mate
None
Kits
None
Education
Mentor
Dawnfur
Roleplay
Owner
Coop
Cloudheart is a white she-cat with green eyes. She is a middle-aged warrior of SpringClan, born to Froststorm and Snow along with her brother Palekit. Cloudheart is a loyal cat to her leader's word and is a known half-Clan warrior as her father was a loner.
Description
Appearance
Cloudheart is a white she-cat with thick, medium length fur. While she tries her best to keep it as clean as possible, it gets a bit hard after living the life of a warrior. So while she'll maintain it enough that it doesn't tangle, she finds it difficult to keep it a bright white. Over her years of service to the Clan, it has taken on a slight yellow-ish hue from where dirt has stained her and kept it from returning to what could be considered 'pure white'. Cloudheart has a rather bulky body shape and is a little larger than some of her smaller Clanmates and she also has a fuller face. Her eyes are a dark green that shines brightly and have a tone similar to fresh forest greenery.
Character
Cloudheart is a she-cat that can hold her own against many of her tormentors. She acknowledges she is half-Clan and doesn't deny her heritage as it is apart of who she is. It is because of this defining part of herself, as she has gotten older she's learnt how to own it to herself and become a warrior that SpringClan in its entirety can be proud to know. Cloudheart believes she is loyal to her Clan as she sees no other option in order to survive. Her loyalty is primarily tied to the Clan leader's word more than anything else, so many of her views correlate to the word of the higher ranked cat.
It has been said that in the past she had quite the temper on her. This was likely due to the fact it was widely known that she was not a full-blooded Clan cat and that some of her peers would egg her on. From those that can recall it, they could describe it as a fury rather than an anger. However, as she has aged, Cloudheart has dealt with her temper and it is 'rarity' in her older age.
Skills
Coming Soon
Biography
Roleplay
Coming Soon
Lineage
Father:
Snow: Deceased; residence unknown
Mother:
Froststorm: Deceased; StarClan resident
Brother:
Palekit: Deceased; StarClan resident
Relationships
Family
Coming Soon
Coming Soon
Peers
Coming Soon
Quotes
Coming Soon
Images
Life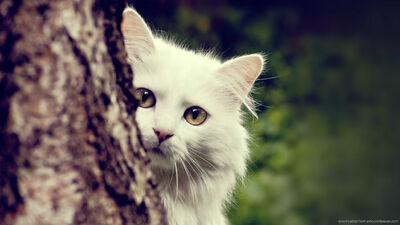 Pixels
Please do not edit this gallery unless instructed to.