Cootnose
Affiliations
Current
SplashClan
Names
Kit:
Apprentice:
Warrior:

Cootkit
Cootpaw
Cootnose
Life
Age
17 moons (Approx. 1.42 years)
Status
Living
Debut
SplashClan Archive XXVIV
Family
Father
Grayface
Mother
Ebonyswan
Siblings
Older: Flykit, Heronkit, Duckkit, Shellstream, Shadefoot, Fishstrike, Ternflight, Otterstep, Eagleface
Littermate: Sedgepaw
Younger:Shadekit, Flykit, Pebblekit, Palekit, Mistykit, Crowkit, Ravenkit, Tallkit
Half: Sycamorestream, Shellcloud, Pearfang, Whitekit, Sorrelface
Mate
None
Kits
None
Education
Mentor
Elmstar
Roleplay
Owner
Rainlegs
Cootnose is a black-and-white she-cat with amber eyes. She is the daughter of Ebonyswan and Grayface, and the littermate of Sedgepaw. She is a warrior of SplashClan, having trained under the mentorship of Elmstar.
Description
Appearance
Cootnose is built very much like her mother: small, skinny, and lanky. Her shoulders and hips are very narrow, and her ribs can faintly be seen through her pelt. She isn't malnourished; her high metabolism keeps her skinnier than most of her clanmates. She has small, neat, round paws, and a thin, short tail. Her face is triangular-shaped and narrow, with a small pink nose on the end.
Her fur is short, and although she grooms it often, the overcoat doesn't look glossy, as too much of her downy undercoat is visible, giving her a matte look. She is primarily black, but has a white nose, muzzle, chest, belly, and stockings. Unlike her sister, Sedgepaw, she has angled, almond-shaped, dull amber eyes.
Health
Coming Soon
Character
Coming Soon
Abilities
Coming Soon
Biography
Roleplay
Coming Soon
Pedigree
Father:
Grayface: Living
Mother:
Ebonyswan: Living
Brothers:
Shadefoot: Living
Fishstrike: Living
Sisters:
Half-Sisters:
Uncle:
Shadesplash: Deceased; StarClan Resident
Trivia
Coming Soon
Quotes
Coming Soon
Images
Life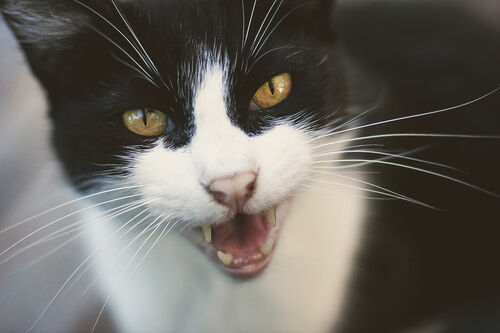 Character Pixels
Please do not edit this gallery unless instructed to.
Ad blocker interference detected!
Wikia is a free-to-use site that makes money from advertising. We have a modified experience for viewers using ad blockers

Wikia is not accessible if you've made further modifications. Remove the custom ad blocker rule(s) and the page will load as expected.