Cricketpaw (SuC)
Affiliations
Current
SummerClan
Names
Given
Cricketkit, Cricketpaw
Life
Age
approx. 7 moons
Status
Living
Debut
Unknown
Education
Mentor
Ashenheart
Roleplay
Owner
Asher
Cricketpaw is a small fluffy, long legged, medium furred ginger and white tabby tom with pale green eyes. He is short and slightly stocky in build. He currently resides in SummerClan, and all family info is unknown. His mentor is Ashenheart.
Personality
Cricketpaw is bouncy, bubbly, and funny. He loves to move around and play. He loves cats in general very much, and loves to interact with them. He likes to be right, and is a bit sarcastic. He's very kind and loyal, and thinks kit-love is gross.
Life
Kithood and adolescence
Coming Soon
Adulthood
Trivia
His warrior name will be Crickethop.
Life Image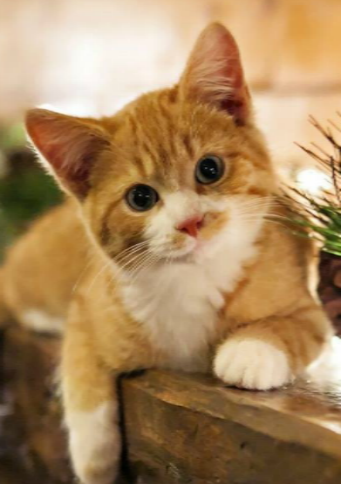 Character Pixels
Please do not edit this gallery unless instructed to.
Ad blocker interference detected!
Wikia is a free-to-use site that makes money from advertising. We have a modified experience for viewers using ad blockers

Wikia is not accessible if you've made further modifications. Remove the custom ad blocker rule(s) and the page will load as expected.