Dawnsky
Affiliations
Current
StarClan
Past
SpringClan, Loner
Names
Loner:
Medicine Cat Apprentice:
Dawn
Dawnpaw/Dawnsky
Life
Age
54 moons (approx. 4.5 years) at death
Status
Deceased
Cause of Death
Killed by Froststar
Debut
Unknown
Last Post
Unknown
Family
Father
Unknown tom
Mother
Unknown she-cat
Sibling
Bluedawn
Mate
None
Kits
None
Education
Mentor
Bluefeather
Medicine Cat Position
Successor
Maplesky
Roleplay
Owner
Silverwhisker
Dawnsky
was a primarily white tortoiseshell she-cat with amber eyes.
Description
Appearence
Coming Soon
Health
Coming Soon
Character
Coming Soon
Biography
Kittenhood
Born to an unnamed loner along with Blue, Dawn never knew her father, as her parents had a one-night stand. Her mother didn't dote upon her kits, rather she nursed them and trained them, as if they were adopted kits or apprentices. She never really had any interest of kits of her own, but they had happened, and she wasn't all that pleased.
At four moons old, Dawn and her sister were kicked out from their home, their mother deciding that they were old enough...that, and she was already sick of them. The two kits lived together for about a day before being found by another loner, one who had kits of her own. She took them in until they were six moons old, and ran away to try to find their original mother.
Adolescence
Dawn and Blue ended up getting separated after Dawn got lost. However, she eventually ran into SpringClan, and the Clan graciously took the lost tortie in. There, she was apprenticed to Bluefeather, and hopelessly fell in love with Froststar.
Coming Soon
Adulthood
Coming Soon
Family
Coming Soon
Relationships
Friends
Coming Soon
Notable
Coming Soon
Love Interests
Coming Soon
Enemies
Coming Soon
Quotes
Coming Soon
Images
Life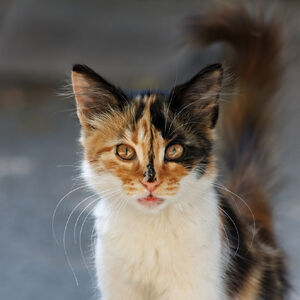 Ad blocker interference detected!
Wikia is a free-to-use site that makes money from advertising. We have a modified experience for viewers using ad blockers

Wikia is not accessible if you've made further modifications. Remove the custom ad blocker rule(s) and the page will load as expected.