This character is a NPC and can be claimed freely.
Duchess
Affiliations
Current
None
Past
Kittypets, Loner, The Storm Fronts
Name
Given
Kittypet: Duchess
Queen: Duchess
Loner: Duchess
Life
Age
Unknown
Status
Deceased
Cause of Death
Unknown
Debut
CS
Last Post
Unknown
Family
Father
Unknown tom
Mother
Unknown she-cat
Siblings
None
Mate
Robin (Formerly)
Kits
Heather, Sage, Unnamed Deceased Kits
Roleplay
Owner
None
Duchess is a tortoiseshell and white she-cat with orange eyes. Duchess was a formerly pampered kittypet who mated with Robin (then Robinfoot of SummerClan) and had his two kits, Heather and Sage. When Robinfoot went to join The Storm Fronts, she came along with them, and later became pregnant a second time, but died when they arrived in The Storm Fronts. She was a frilly and carefree cat, but she could have quite an attitude.
Description
Appearance
Coming Soon
Health
Physical Health
Coming Soon
Mental Health
Coming Soon
Personality
Coming Soon
Skills and Abilities
Coming Soon
Life
Backstory
Duchess was a pampered kittypet living in twolegplace. She got lost on SummerClan territory, causing her to run into Robinfoot, a warrior of that Clan. Duchess flirted, and, things happen, and sometime later she was pregnant with his kits. Eventually she gave birth to a tom and a she-cat, whom she named Sage and Heather. Robinfoot demanded he had a kit to take back with him, so she gave him Heather while Sage stayed with her in twolegplace.
More Coming Soon!
Roleplay
Coming Soon
Relationships
Family
Mate:
Daughter:
Heather: Living
Son:
Sage: Deceased, Residence Unknown
Unnamed Kits:
Deceased, Residence Unknown
Grandsons:
Granddaughter:
Cally: Living
Notable
Robin -
Coming Soon
Heather -
Coming Soon
Sage -
Coming Soon
Trivia
Coming Soon
Quotes
Coming Soon
Images
Life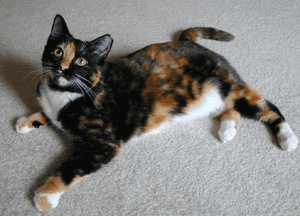 Character Pixels
Please do not edit this gallery unless instructed to.
Ad blocker interference detected!
Wikia is a free-to-use site that makes money from advertising. We have a modified experience for viewers using ad blockers

Wikia is not accessible if you've made further modifications. Remove the custom ad blocker rule(s) and the page will load as expected.