Eagle is currently inactive and is available at the Adoption page.
Eaglewing-is a thin cream tabby molly with amber eyes
Description
Personality
Coming Soon
Appearance
Coming Soon
Health
Coming Soon
Skills & Abilities
Coming Soon
Life/Biography
Backstory
Eaglewing was born to a SpringClan molly and Kittypet tom. She lived her adulescence as a kittypet. She became mates with an unknown kittypet tom. Later she found out by her mother, Shyheart, that she is indeed a clan cat and joined WinterClan.
Adulthood
Coming Soon
Pedigree
Coming Soon
Quotes
Coming Soon
Relationships
Family
Darkkit, Graykit, Palefern, & Spiderkit- she loves all her kits equally and would never hurt or harm them. She would do anything to protect her kits. She feels strongly about her first daughter, Palefern, who moved to SummerClan to nurse her kits with their father, Wolfsong. Eaglewing is wary about her daughters mate but aside from that she still loves each and every one.
Friends
Coming Soon
Love Interests
Thistlecloud- Coming Soon
Other
Coming Soon
Images
Life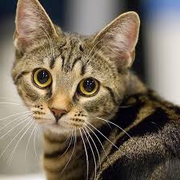 Character Pixels
Please do not edit unless told.
Trivia
She hopes to find a WinterClan mate.
Her mate would've been Thistlecloud.
Ad blocker interference detected!
Wikia is a free-to-use site that makes money from advertising. We have a modified experience for viewers using ad blockers

Wikia is not accessible if you've made further modifications. Remove the custom ad blocker rule(s) and the page will load as expected.