Echosong was pale gray tabby she-cat with icy blue eyes, slight limp, and long tail. She is the daughter of Palefern and Wolfsong. She is former mate's with Wolfflame, who is also her brother. She is a queen of SpringClan.
Description
Character
Coming Soon
Appearance
Coming Soon
Health
Mental
Coming Soon
Physical
Coming Soon
Skills & Abilities
Coming Soon
Life/Biography
Kithood
Coming Soon
Adolescence
Coming Soon
Adulthood
Coming Soon
Pedigree
Mother
Father
Wolfsong: Living
Brothers
Wolfflame: Deceased, Dark Forest residence
Umbrakit: Living
Sister
Eternitykit: Living
Uncles
Hoverdragon: Deceased, StarClan residence
Twilightflame: Deceased, StarClan residence
Half-Aunts
Half-Uncles
Darkpaw: Living
Grandmother
Eagle: Living
Quotes
Coming Soon
Relationships
Family
Coming Soon
Friends
Maplefern-Coming Soon
Notable
Lavenderpetal-Coming Soon
Enemies
Wolfflame-Coming Soon
Trivia
She is named after her father, song is after Wolfsong.
Her kits are part of a prophecy.
She will die from sickness.
Life Image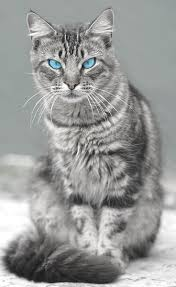 Ad blocker interference detected!
Wikia is a free-to-use site that makes money from advertising. We have a modified experience for viewers using ad blockers

Wikia is not accessible if you've made further modifications. Remove the custom ad blocker rule(s) and the page will load as expected.