Eternityflame
Affiliations
Current
SummerClan
Names
Kit:
Apprentice:
Warrior:

Eternitykit
Eternitypaw
Eternityflame

Life
Age
Approx. 50 moons old (4.16 years)
Status
Deceased
Cause of Death
Unknown
Debut
N/A
Last Post
Unknown
Family
Father
Wolfsong
Mother
Palefern
Siblings
Littermate: Umbraheart
Older Siblings: Wolfflame, Echoosong
Half Siblings: Goldheart, Ashpaw
Mate
None
Kits
None
Education
Apprentice
Hawkpaw
Roleplay
Owner
Mink
Eternityflame is a pretty tabby and white she-cat with green eyes. She is the daughter of Palefern and Wolfsong, with her littermate being Umbraheart. Her older siblings are Echosong and Wolfflame. Her half siblings are Goldheart and Ashpaw. She is a young warrior of SummerClan. Her apprentice is Hawkpaw.
Description
Appearance
Coming Soon
Health
Coming Soon
Character
Coming Soon
Abilities
Coming Soon
Life/Biography
Kithood and Adolescence
Coming Soon
Adulthood
Coming Soon
Pedigree
Coming Soon
Quotes
Coming Soon
Cameos
Listed in Order
Coming Soon
Ceremonies and Mentions
Ceremonies
Coming Soon
Relationships
Family
Coming Soon
Images
Life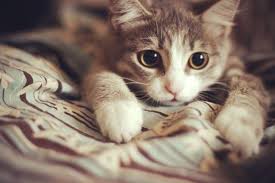 Character Pixels
Please do not edit this gallery unless instructed to.
Trivia
If Eterntyflame ever has kits she plans on naming one after her father's former apprentice, Falconpaw.
If Eternityflame has a mate he will be of SummerClan.
Ad blocker interference detected!
Wikia is a free-to-use site that makes money from advertising. We have a modified experience for viewers using ad blockers

Wikia is not accessible if you've made further modifications. Remove the custom ad blocker rule(s) and the page will load as expected.