This character is a NPC and can be claimed freely.
Flintkit is a gray tom with kitten-blue eyes. He is the son of Thunderrumble and Shardheart, and the brother of Ashkit, Frostkit, Dazekit, and Whisperkit. His half sister is Bliss.
Description
Appearance
Coming Soon
Health
Mental Health
Coming Soon
Physical Health
Coming Soon
Personality
Coming Soon
Skills & Abilities
Coming Soon
Life
Roleplay
Flintkit is born to Thunderrumble and Shardheart in SpringClan, along with his littermates, Dazekit, Whisperkit, Ashkit, and Frostkit.
Relationships
Family
Father:
Shardheart: Living
Mother:
Thunderrumble: Living
Brother:
Ashkit: Living
Sisters:
Frostkit: Living
Whisperkit: Living
Dazekit: Living
Half Sister:
Bliss: Living
Quotes
Coming Soon
Trivia
Coming Soon
Images
Life Image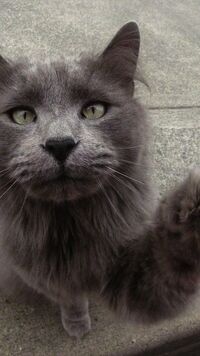 Character Pixels
Please do not edit this gallery unless instructed to.
Ad blocker interference detected!
Wikia is a free-to-use site that makes money from advertising. We have a modified experience for viewers using ad blockers

Wikia is not accessible if you've made further modifications. Remove the custom ad blocker rule(s) and the page will load as expected.