Fogsky
 is a pretty black smoke tabby she-cat, who can completely copy a cat and their abilities/powers.
Description
Appearence
Coming Soon
Character
Coming Soon
Skills & Abilities 
[DRAFT:] Completely copy/mimic a cat and or their powers (if they have any), precognition, ability to read the past of others.
Biography
Kittenhood & Adolescence
Coming Soon
Adulthood
Coming Soon
Family
Coming Soon
Relationships
Friends
Coming Soon
Love Interests
Coming Soon
Enemies
Coming Soon
Quotes
Coming Soon
Images
Life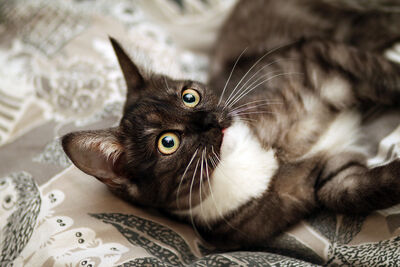 Pixels
Please do not edit this gallery unless instructed to.
Trivia
If Swampstar never finds a mate, she will become his.

Or she may just have his kits.

Or maybe even none of the above. Who knows.