Freckles is currently inactive and is available at the Adoption page.
Freckles
Affiliations
Current
Kittypet
Name
Given
Freckles
Life
Age
Unknown
Status
Unknown
Debut
Unknown
Family
Father
Carlisle
Mother
Juliet
Siblings
Ted, Katara
Mate
None
Kits
None
Roleplay
Owner
None
Freckles is a large, long tailed, very pale brown tom with pale blue eyes, hard, well developed muscles, sleek fur, long legs, and large ears.
Personality
Freckles is funny, loving, and crazy. He gets the crazy, funny, and loving part from his father, Carlisle. He is also kind and shy when meeting new people. He gets this from his mother, Juliet.
Life
Freckles is born to Juliet and Carlisle along with his brother, Ted, and his sister, Katara.
Life Image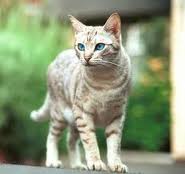 Character Pixels
Please do not edit this gallery unless instructed to.
Trivia
Freckles is what Cryptid imagines one of his real life cats' kittens (Carlisle and Juliet) will be like.
He will join a Clan, but Cryptid doesn't yet know which one.
Ad blocker interference detected!
Wikia is a free-to-use site that makes money from advertising. We have a modified experience for viewers using ad blockers

Wikia is not accessible if you've made further modifications. Remove the custom ad blocker rule(s) and the page will load as expected.