Gabriel was a cobby, black-and-white tom. He was the son of Than and Alonsa, and the brother of Cassiel, Azrael, Ramiel, and Selaphiel. His sister was chosen as heir instead of any of the brothers, and because of this his littermates and parents were murdered by Alastor. His mother managed to convince a queen to raise him before she was killed, and he was hidden from Alastor and raised as a member. He died as a young member, during his first winter, but only after fathering Miriam's litter.
Description
Appearance
Coming Soon
Biography
Coming Soon
Pedigree
Mate:
Miriam: Deceased; Unknown residence
Kits:
Several unnamed cats: Deceased; Unknown residences
Father:
Than: Deceased; Unknown residence
Mother:
Alonsa: Deceased; Unknown residence
Adopted Mother:
Ariella: Deceased; Unknown residence
Brothers:
Sister:
Cassiel: Deceased; Unknown residence
Distant Ancestors:
Trivia
He is named for the archangel Gabriel, who typically served as a messenger for the Lord in the Christian faith.
Images
Life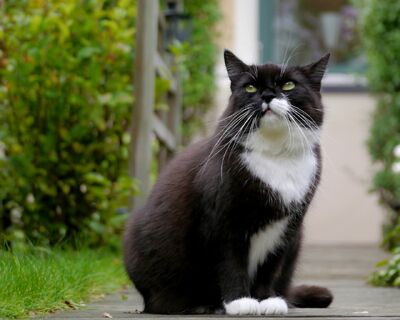 Pixels
Please do not edit this gallery unless instructed to.
Ad blocker interference detected!
Wikia is a free-to-use site that makes money from advertising. We have a modified experience for viewers using ad blockers

Wikia is not accessible if you've made further modifications. Remove the custom ad blocker rule(s) and the page will load as expected.