Geckotalon is a pale, slender, tawny-colored, ticked-tabby she-cat with pale green eyes and small paws.
Personality
Geckotalon is very outgoing, prominent, and at times, rude. She never hesitates to speak her mind, not thinking as to whether or not it might hurt a clanmate, or even go against her leader's word. She's difficult to like, at first, but easy to love once you become one of her friends.
Life
Coming Soon
Life Image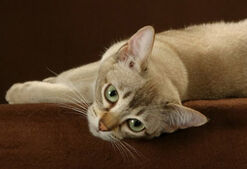 Ad blocker interference detected!
Wikia is a free-to-use site that makes money from advertising. We have a modified experience for viewers using ad blockers

Wikia is not accessible if you've made further modifications. Remove the custom ad blocker rule(s) and the page will load as expected.