Godwitface is a gorgeous, fluffy grey and white she-cat with light green eyes.
Description 
Appreance
Godwitface is of average height and a slightly slimer built. Her fur is very long and fluffly, to many toms she is deemed beautiful and has a many suitors from both in and out of SpringClan. She prides herself on the way she looks, and frequently grooms her fur to be rid of any imperfection in it. 
Her fur color is grey with a white muzzle, blaze, chest, paws, and belly. She has light green eyes and the leathers of her nose and pad are a shade of pink. She has small round ears and rather very long white whiskers. She has a very pretty face. 
Character
One thing that Godwitface has always been know for is being self-absorbed and having a massive ego. An outgoing and flirtatious cat, she had broken many hearts and enjoys the atttention toms give her. She loves to play with hearts of toms, and when she gets bored with them dumps them and picks another tom. She'll use her good-looks to charm many into giving her what she wants. 
She lacks compassion and empathy for the toms she plays, she'll pretend to show she cares, but really she really doesn't. She really doesn't care if the tom already has a mate, she'll just try and convice him to leave his mate and be will with her with her looks.
 Abilites 
She has no notable skills, but she is very talented in seducing toms to her will.
Biography 
Adulthood
She is first seen in rp lazily sunning herself and trying to ignore Thunderrumble and Knifeflight fighting, while rolling her eyes and then trying to go to sleep, but can't. So she leaves camp to sleep somewhere in the territory, complaining that she can't get any sleep. She later is found complaining and acting like a little drama queen over Mintnose getting pick as deputy. After hunting in by the Winter border, she meets Aerialfoot. The two chat and proceed to mate. 
Pedigree
Sisters:
Mate:
Sons:
Daughters:
Nephew:
Nieces:
Quotes
Trivia
Images
Life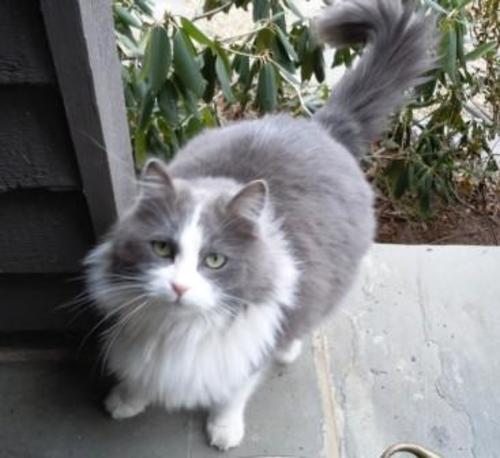 Character Pixels
Please do not edit this gallery unless instructed to.
Ad blocker interference detected!
Wikia is a free-to-use site that makes money from advertising. We have a modified experience for viewers using ad blockers

Wikia is not accessible if you've made further modifications. Remove the custom ad blocker rule(s) and the page will load as expected.