Goosewing
is a light brown tabby tom with green eyes.
Personality
Goosewing is stubborn and headstrong. Sometimes he acts before he thinks, which ultimately caused his death. He loves all he is close to.
Life
Goosekit is born to Featherstorm and Happybird along with Fallowkit, Snakekit, and Cricketkit. He runs away along with Bluekit and Cedarkit, Suntail's kits. He gets captured by Hawkheart and Frostshell of WinterClan.
Cameos
Life Image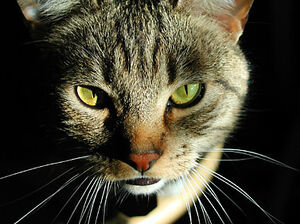 Character Pixels
Coming Soon
Quotes
Coming Soon
Trivia
He was one of the kits who will start one of the dealiest battles in Clan history, along with Bluekit and Cedarkit.
Goosewing will age in StarClan until he is a warrior.
Family
Ad blocker interference detected!
Wikia is a free-to-use site that makes money from advertising. We have a modified experience for viewers using ad blockers

Wikia is not accessible if you've made further modifications. Remove the custom ad blocker rule(s) and the page will load as expected.