Gordon is a ginger tabby tom with short fur. He is the son of Rajani, a rogue, and Thornfoot, a former SummerClan warrior. His littermates are Red, Peni, Lizzie, Keith, and Claudette, but his only full sibling is Claudette. His half-sibling in SummerClan is Pikepelt. He's currently is member of the loner clowder The Greasers.
Description
Appearance
Coming Soon
Character 
Gordon is very sharp-tempered cat who makes a lot of creative and colorful insults. One thing he hates is when cats that should know better makes mistakes. He's very passionate about things such hunting. Outside of his sharp temper, he's warm and selfless tom-cat. He strives for perfection in many skills areas and wants for others to also strive for perfection. Often to other cats he appears to be narcissist bully and arrogant. He has been more and one time made a couple of slip ups and said joked on something that offended cat.
Coming Soon
 Abilities
Coming Soon
Biography 
Roleplay
Coming Soon
Pedigree
Father:
Mother:
Rajani: Deceased; Residence Unknown
Sister:
Claudette: Deceased; Residence Unknown
Half-brothers:
Half-Sisters:
Relationships
Family
Coming Soon
Coming Soon
Coming Soon
Coming Soon
Friends
Coming Soon
Coming Soon
Coming Soon
Other
Trivia
Coming Soon
Quotes
Coming Soon
Images
Life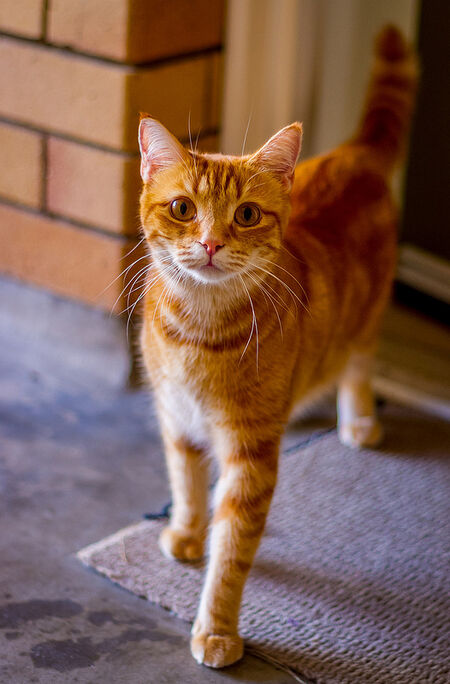 Character Pixels
Please do not edit this gallery unless instructed to.
Ad blocker interference detected!
Wikia is a free-to-use site that makes money from advertising. We have a modified experience for viewers using ad blockers

Wikia is not accessible if you've made further modifications. Remove the custom ad blocker rule(s) and the page will load as expected.