Happybird is a muscular light gray tabby and white she-cat with small light gray dots, amber eyes, and a bushy white tail with light gray tabby marks.
Personality
Happybird is silly and fun to be around. She loves to fight, though, and she would defend her Clan with her life. She tries to spread love and happiness wherever she goes, and she enjoys seeing other smile. Happybird will be sure to brighten your day, but you wouldn't want to face her in battle.
Life
Happybird is trying to comfort Silentpaw after she told her that she would be expecting her father's kits. It doesn't work well at all, and Silentpaw despises her. She is then seen kitting on Thanksgiving Day, and she had four healthy kits, Snakekit, Goosekit, Cricketkit, and Fallowkit. She named Fallowkit, Cricketkit, and Goosekit, and Featherstorm, her mate, named Snakekit. She feels bad that she's let down some cats, but she doesn't hate herself for loving Featherstorm.
Family
Mate: Featherstorm - Deceased; Residence StarClan Kits: Fallowpaw - Deceased; Residence StarClan, Snakepaw - Living, Goosepaw - Deceased; Residence StarClan, Cricketpaw  - Living
Life Image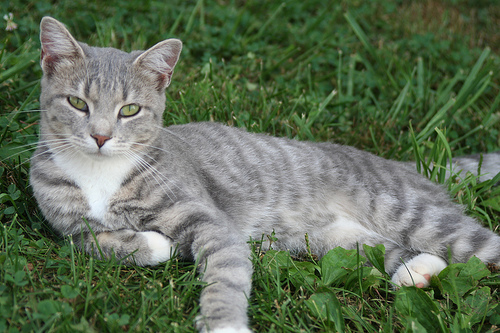 Character Pixels
Please do not edit this gallery unless instructed to.
Trivia
Her name was originally going to be Gray/Silverbird.
Her Life Image shows her with green eyes, and she really has amber.
Ad blocker interference detected!
Wikia is a free-to-use site that makes money from advertising. We have a modified experience for viewers using ad blockers

Wikia is not accessible if you've made further modifications. Remove the custom ad blocker rule(s) and the page will load as expected.