Harestep
[[Image:]]
Affiliations
Current
StarClan
Past
SummerClan,Kittypets
Names
Kittypet
Kit
Apprentice
Warrior

Mitchell
Harekit
Harepaw
Harestep
Life
Age
48 moons old
Status
Deceased
Cause of Death
Killed by a fox
Debut
Unknown
Last Post
Unknown
Family
Father
Loachface
Mother
Bekki
Siblings
Rabbitfoot,Ryepelt, Barleyfur,

Aaron, Adela

Mates
Duckwhisker, Bramblingflower
Kits
Grousepaw,Martenfang,

Weaselwhisker,Muntjacpaw, Railkit, Waspface

Roleplay
Owner
Osp
Harestep is a handsome brown spotted tabby tom with pale green eyes 
Personality
Harestep is not very social cat, prone to aggression when attacked, often replying with sharp comment. He distances himself from family and mate, he never knew that Duckwhisker even had kittens. He's quick on his paws and like to run around. Rather charming and flirty, he tries to get the attention of many she-cats, despite having a mate. Normally  it doesn't work because the she-cat usually finds out or Duckwhisker chases them away. He likes taking risks to impress she-cat would why he took on a fox in order to impress Magpiewhisker. 
Life
Backstory
Harestep was born after a one night stand with the cats, Loachface and Bekki. She birth him three kittens Aaron, Adela, and him, known as Mitchell at the time. Bekki decided to give him to his father to raise him in is clan, where he was given to Loachface and his second mate, Honeyflower, whom also had given birth to his half-brothers, Rabbitkit, Ryekit, and Barleykit. The tom grew up under the belief that his mother was indeed was Honeyflower, and these thoughts were encouraged by Loachface. His father hoped that Harestep would never ask about his true mother, knowing he'll be socially outcasted by the clan for mating with a kittypet. Soon Harestep got into trouble countless times for beating up his siblings and trying to bother his mother.
When Harestep became an apprentice, as special request, his father became his mentor. Which his behavior got worse until he broke apart from his family, wanting nothing more then to be left alone. He requested by the leader for his mentor to be changed, and with that requested filled he was granted Bleakfur, a timid young warrior as a mentor. As he trained he caught the eye of younger apprentice, little and brillantly charming Duckpaw. Every day, he would try and woo her over with his charm, at first it didn't work. After many tries at wooing over Duckpaw, it happen she asked him out. For couple moons they were steady, until he became a warrior, he started drifting apart and chasing after other she-cat.
Still, Duckwhisker held their relationship down chasing away unwanted she-cats away. She did this many moon, then couple of moons they briefly broke up and with him unknowing she had given birth to his children. He went a whole six months not knowing or caring that his had kits. After the six moons past he and Duckwhisker were mates again, that when she told  him that she had his kits. Surprised, he spaced himself from Duckwhisker even more. When he went on a patrol with Magpiewhisker, they discovered a fox and he tried to impress by defeating the fox. He fails and killed with a blow to head by the fox. 
Roleplay
He is first seen in Rp in StarClan sitting in an oak tree by himself. Later he and Duckwhisker have a fight, calling her odd and stating to leave him alone. It appears they made up, because he and Duckwhisker were found spending time together,
Family
Mother:
Bekki; deceased
Step-mother:
Honeyflower: deceased
Father:
Loachface;deceased
Brothers:
Aaron;still living
Half-Brothers:
Rabbitfoot; deceased
Ryepelt; deceased
Barleyfur; deceased
Sister:
Adela; still living
Mate: 
Duckwhisker; deceased
Sons:
 Weaselwhisker; living, Martenfang; deceased, Muntjacpaw ; deceased
Grandsons
Alderkit; still living, Bramblingkit, still living, Mumblekit; still living
Daughters:
Grousepaw; deceased, Railkit; deceased
Granddaughters
Lizardkit; still living, Twitekit; deceased, Pearlkit; still living
Father-in-Code:
 unknown; status unknown
Mother-in-Code: 
unknown kittypet; status unknown
Siblings-in-Code:
 unknown; status unknown 
Trivia
He has Kittypet blood due to his mother being a kittypet
He doesn't know that Bekki is his mother, and never will
He's also doesn't know about Aaron and Adela
He probably has more kits then just Duckwhisker's litter (and if anyone wants to rp a kit of his should talk to me about it >.>)
Quotes
Camoes
Character Images
Life Image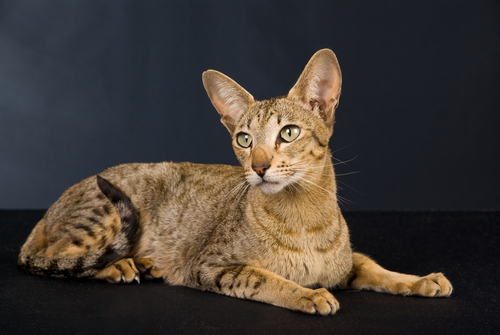 Picture from ebayclassifeds.com 
Ad blocker interference detected!
Wikia is a free-to-use site that makes money from advertising. We have a modified experience for viewers using ad blockers

Wikia is not accessible if you've made further modifications. Remove the custom ad blocker rule(s) and the page will load as expected.