Hiddenshadow is a black-based tabby tom. He is the son of Reedstar and Azurestar, and a warrior in WinterClan. His brothers are Visionblur and Crowfoot, and his sisters are Petalkit, Guppystar and Applewhisker. He is the mate of Firestorm, and the father of Lionkit, Birdkit, and Magpiepaw. He is a current warrior of WinterClan.
Biograghy
Kithood and Adolescence
Hiddenkit is attacked by Ratpaw, as she wasn't used to Clan life. He jumps onto Wildpaw, begging for help. She picks him up. Hiddenkit mourns for Golddust, and then plays with Firekit. His pelt accidently brushes hers, and he apoligizes, not blushing at all. Whisperkit is upset, and he asks her what's wrong. He later becomes an apprentice.
Adulthood
Hiddenpaw is seen helping his siblings find Applepaw.  He is seen leading in the front. They return home, unable to find her.
Hiddenpaw is not seen after this.
Hiddenpaw becomes a warrior with the name Hiddenshadow.  He goes for a walk with Firepaw, and asks her if she will be his mate when she's a warrior. Firepaw is soon a warrior with the name Firestorm.  He  then asks her to be his mate, and she says yes. Later on, Firestorm is expecting his kits. She gives birth to a tom-kit, Lionkit, and a she-kit, Magpiekit. He runs into the nursery, congratulating his mate.
Hiddenshadow is seen later on walking around after the birth of three deformed kits, Twokit, Goatkit, and Squirrelkit. He stumbles into his sister, Guppystar, and he is seen talking to her about how he doesn't believe their an omen. He also states that the clans getting hungry from the colder season, and how he hadn't had a good meal in moons
Pedigree
Mate:
Firestorm: Living
Son:
Lionkit: Living
Daughters:
Mother:
Father:
Azurestar: Deceased; Confirmed StarClan member
Brothers:
Visionblur: Deceased; Confirmed StarClan member
Crowfoot: Living
Sisters:
Guppystar: Living
Applewhisker: Living
Petalkit: Deceased; Confirmed StarClan member
Grandmother:
Risingfeather: Deceased; Confirmed Dark Forest member
Grandfather:
Marshshade: Deceased; Confirmed StarClan member
Nieces:
Nephews:
Great Nieces:
Healingkit: Living
Greenkit: Living
Stoatkit: Living
Great Nephew:
Catfishkit: Living
Great-Aunt:
Sorrelstep: Deceased; Confirmed StarClan member
Aunts:
Fadeshadow: Living
Bluekit: Deceased; Confirmed StarClan member
Uncles:
Guppysplash: Living
Moonsight: Living
Cousins:
Relationships
Family
Hiddenshadow had a mutual relationship with his father that didn't go very far besides the usual talk on a daily basis about the clan or patrols. Hiddenshadow didn't have toe particular time for his father, which made their relationship shift a bit.
Hiddenshadow wasn't too particularly close to his mother, although he did find comfort in her presence. He was close to her when he was a younger kit, but as the tom grew up, he began to space away from his mother, eventually leading to him feeling guilty after her death.
Hiddenshadow feels that his relationship with Guppystar is that of his closest relationship, even to the one of his mate, and relies on Guppystar greatly even when it doesn't seem like he does.
Hiddenshadow doesn't seem to pay much attention to his kits, and his relationship with Magpiepaw is even more strained then with his parents. He tends to forget about Magpiekit and her siblings, and even when he tries to be around, things don't seem to work out that way. He does seem care for them, but to an extent.
Love Interests
Hiddenshadow once had a close relationship with his mate, but at this point he seems to be slipping away from here because of his basic slack-off nature. He used to be calm and quite meek with Firestorm, but now the tom usually avoids her on a normal basis.
Trivia
Images
Life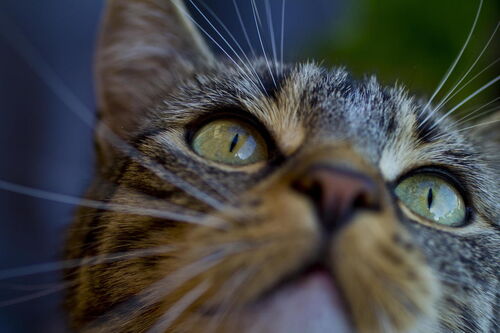 Pixels
Please do not edit this gallery unless instructed to.