Hollydrop is currently inactive and is available at the Adoption page.
Hollydrop is a dark gray mottled she-cat with tiny white paws, a cute pink nose, and very big amber eyes.
Personality
She's very spunky and energetic. She is a bit sassy and likes things to go her way, or else she'll get angry.
Life
Hollykit is born to Diamondlight and Drippingcave of SplashClan. She is one of the first to open her eyes and see the new world.
Family
Father: Drippingcave ~ Living
Mother: Diamondlight ~ Living
Brothers: Spikekit ~ Living, Shadowkit ~ Living, Volcanokit ~ Living
Sister: Aspenkit ~ Living
Grandmother: Jadefur ~ Living
Grandfather: Willowfeather ~ Living
Uncles: Scorchnose ~ Living, Stoatflight ~ Living, Tricklecloud ~ Living
Aunt: Windfeather ~ Living
Quotes
Coming Soon
Life Image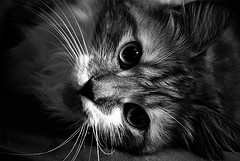 Character Pixels
Please do not edit this gallery unless instructed to.
Ceremonies
Coming Soon
Trivia
Coming Soon
Ad blocker interference detected!
Wikia is a free-to-use site that makes money from advertising. We have a modified experience for viewers using ad blockers

Wikia is not accessible if you've made further modifications. Remove the custom ad blocker rule(s) and the page will load as expected.