Horsepaw is a massive black-based tabby tom with dull brown eyes. He is a son of Waspstar, the current SummerClan leader, and Nightstar, a former now deceased SummerClan leader, as well as an apprentice of SummerClan - mentored by Chervilclaw. He is the brother of three, Ashpaw, Nightpaw, and Darkpaw.
Description
Appearance
Coming Soon
Character
Coming Soon
Abilities
Coming Soon
Life/Biography
Roleplay
Coming Soon
Lineage
Father
Mother
Waspstar: Living
Brothers
Sister
Ashpaw: Living
Aunts/Uncles
Three Unnamed Kits: Deceased; Residences Unknown
Half-Uncle
Skinkfang: Living
Half-Aunts
Swallowstep: Living
Cardinalflight: Living
Grandfather
Congolifin: Deceased; StarClan Resident
Grandmother
Mulletbreeze: Living
Quotes
Coming Soon
Cameos
Coming Soon
Ceremonies
Coming Soon
Relationships
Coming Soon
Images
Life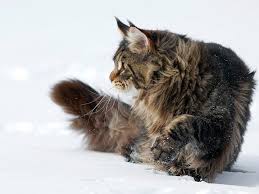 Character Pixels
Please do not edit this gallery unless instructed to.
Trivia
He has a low fertility rate, this leads most to believing he's infertile.
He will most likely join SplashClan, there he might find himself a lady.
Ad blocker interference detected!
Wikia is a free-to-use site that makes money from advertising. We have a modified experience for viewers using ad blockers

Wikia is not accessible if you've made further modifications. Remove the custom ad blocker rule(s) and the page will load as expected.