Icy
Affiliations
Current
None
Past
Loner
Name
Given
Kit: Icy
Loner: Icy

Life
Age
Unknown
Status
Deceased
Cause of Death
Unknown
Debut
N/A
Last Post
Unknown
Family
Father
Kain
Mother
Cecil
Siblings
Celina, Sodapop, Cloud
Mate
None
Kits
None
Roleplay
Owner
Stoemm
Icy
is a fluffy, long furred white tom with cream colored points, a scarred pelt and face, and light gray-blue eyes.
Description
Appearance
Coming soon~
Health
Mental Health
Coming soon~
Physical Health
Coming soon~
Personality
He is sharp tongued, rather hard headed, but very detirmined. Hhe loves to be noticed, and loves to be noted for what she does. He hates being uncredited for what she does do for others or herself, and for her 'heroic' acts. He wants to be known, be noticed, be a hero among others, but doesn't know a way how to exactally achive that. He's shy, but outgoing when he's around cats she knows. He's very independent, and pride always makes her seems like snob that he really isn't.
He loves to be right, and getting the last word is something of use to him, as he is very immature at times like a kit. though, he loves to be on top of everything he does, mostly because he's neat and organized about things. He's quite nice to be around, as he'd be the first to take a bullet for something he cares about, though he doesn't have the strongest bond with his parents and siblings, though with friends, he treats them like friends all the time.
Skills and Abilities
No skills noticed since young
Life
Backstory
He is born to Cecil and Kain along with his siblings Sodapop, Celine, and Cloud as a Loner.
He is a playful, happy kit whom loved to be around his parents secretly and felt happy with them. As he grew, he started to explore on his own more and more until he felt brave enough to go up to a Twoleg den thing. Inside, was two big birds he had never seen. As he jumped in, to hunt and kill them for his parents, he is scarred brutally and chased out. After being nearly killed, he runs in the opposite direction then he's supposed to go since he can't see because of the blood. When he finally stops, he realizes he's lost and wounded.
Roleplay
Icy is seen licking his scarred pelt, sighing sadly at the loss of his parents and siblings, unknowing where to go.
Relationships
Family
Father -
Kain - Living
Mother -
Cecil - Living
Brothers -
Sodapop - Not born yet
Cloud - Not born yet
Sister -
Celina - Not born yet
Love Interests
None
Friends
None
Enemies
None
Trivia
Quotes
None
Images
Life Image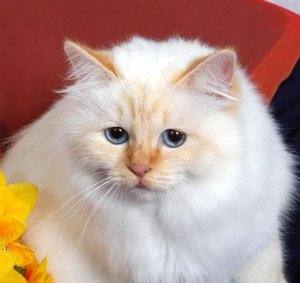 Character Pixels
Please do not edit this gallery unless instructed to.
Ad blocker interference detected!
Wikia is a free-to-use site that makes money from advertising. We have a modified experience for viewers using ad blockers

Wikia is not accessible if you've made further modifications. Remove the custom ad blocker rule(s) and the page will load as expected.