Jungle is currently inactive and is available at the Adoption page.
Jungle is a black-and-ginger tomcat with green eyes. He is the former mate of Sapphire and father of two Quartz and Miranda. He is the leader of The Nightrunners.
Description
Character
Coming Soon
Appearance
Coming Soon
Health
Coming Soon
Skills
Coming Soon
Life/Biography
Kithood
Coming Soon
Adulescence
Coming Soon
Adulthood
Coming Soon
Pedigree
Former Mate
Sapphire: Living
Daughters
Quotes
Coming Soon
Relationships
Family
I love Miranda. I really do. She'd be my first pick as leader if I don't have any more kits. -Jungle's thoughts on his daughter, Miranda

Coming Soon
She's a bit weak if you ask me. Just like her mother. Always wanting me around. I'm a leader I have work to do. -Jungle's thoughts on his daughter, Quartz

Coming Soon
Friends
Coming Soon
Notable
Coming Soon
Love Interests
Coming Soon
Sapphire(Formerly)
Coming Soon
Enemies
Coming Soon
Images
Life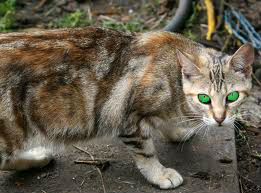 Character Pixels
Please do not edit this gallery unless instructed to.
Trivia
Jungle is based off of Caleb from the t.v. series, Pretty Little Liars.
Ad blocker interference detected!
Wikia is a free-to-use site that makes money from advertising. We have a modified experience for viewers using ad blockers

Wikia is not accessible if you've made further modifications. Remove the custom ad blocker rule(s) and the page will load as expected.