Juniperfrost
Affiliations
Current
Kit
Names
Kit
Apprentice
Warrior
Bellamy, Juniperkit
Juniperpaw
Juniperfrost
Life
Age
Under 1 moon
Status
Living
Debut
Unknown
Family
Father
Unnamed tom
Mother
Bia
Sibling
Harper
Mate
None
Kits
None
Roleplay
Owner
Sorrel
Bellamy is a black tom kit with blue eyes, and a white flash on his chest. He is the only son and eldest kit of Bia and an unnamed tom, with a younger sister named Harper. He has a close bond with Harper, and is very protective of and devoted to her. Bellamy is a brave, somewhat reckless tom - he can be a little short-tempered at times but he has a good sense of humour, as well as always putting his sister first and doing what's best for her.
Description
Appearance
Jet-black from head to toe with the exception of a small, white flash on his chest, Bellamy has short, yet thick, fur, with a glossy, healthy shine which he maintains via frequent grooming. As well as possessing a tall, lanky stature, he is much slimmer than the average tom, which is somewhat unusual. While not as muscular as other toms, Bellamy is strong enough to take care of and defend himself, but he may not have the upper hand against a stronger, larger opponent. More coming soon
Character
Coming Soon
Skills
Coming Soon
Biography
Kithood
Coming Soon
Adolescence
Coming Soon
Pedigree
Mother:
Bia - living
Father:
Unnamed tom - status unknown
Sister:
Harper - living
Grandmother:
Pelli - living
Grandfather:
Sevian - deceased, residence unknown
Great-uncle:
Tardis - status unknown
Aunts:
Uncles:
Cousins:
Relationships
Family
Coming Soon
Friends
Coming Soon
Love Interests
Coming Soon
Enemies
Coming Soon
Other
Coming Soon
Trivia
His birth name, Bellamy, is taken from a character in The 100.
His clan prefix will be 'Juniper', and his warrior name will be 'Juniperfrost'.
Images
Life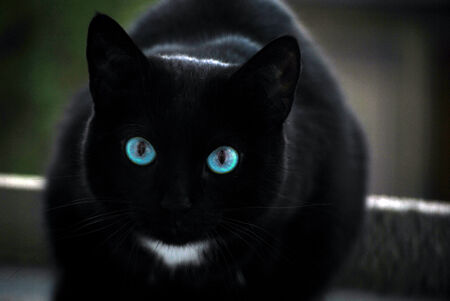 Ad blocker interference detected!
Wikia is a free-to-use site that makes money from advertising. We have a modified experience for viewers using ad blockers

Wikia is not accessible if you've made further modifications. Remove the custom ad blocker rule(s) and the page will load as expected.