Kestrelwing is currently inactive and is available at the Adoption page.
Kestrelwing
Affiliations
Current
AutumnClan
Name
Given
Warrior: Kestrelwing
Queen: Kestrelwing

Life
Age
Unknown
Status
Living
Debut
Unknown
Family
Father
Unknown tom
Mother
Unknown she-cat
Siblings
None
Mate
Molenose (Formerly)
Kits
Flightpaw, Starlingpaw, Mothpaw
Roleplay
Owner
None
Kestrelwing is a small, tortoiseshell she-cat with leaf-green eyes. She is the former mate of Molenose, but they were really just a one-night stand. After attempting a relationship with him, she gave up due to his reckless personality. She mothered his three kits: Flightpaw, a she-cat, and Starlingpaw and Mothpaw; toms.
Description
Appearance
Coming Soon
Health
Physical Health
Coming Soon
Mental Health
Coming Soon
Personality
Kestrelwing is very much a lady. Elegant and a bit stuck up sometimes, she holds a high self-esteem for herself. She is taken aback by some of her clanmate's recklessness and stupidity. She is a terrible and weak fighter, disliking hurting another cat, let alone another cat hurting her.
She shows much love for her three kits, Flightpaw, Starlingpaw, and Mothpaw. She is constantly on their or their mentor's backs, demanding how training went to make sure they do a good job. She is constantly checking on Flightpaw in the medicine cat den, as well. This makes her seem rather obsessive and rude, but really just wants her children to have a good education.
More Coming Soon
Skills and Abilities
Coming Soon
Life
Backstory
Coming Soon
Roleplay
Coming Soon
Relationships
Family
Mate:
Molenose (Formerly): Living
Daughter:
Flightpaw: Living
Sons:
Starlingpaw: Living
Mothpaw: Living
Notable
Molenose: Coming Soon
Flightpaw: Coming Soon
Starlingpaw: Coming Soon
Mothpaw: Coming Soon
Love Interests
Molenose: Coming Soon
Friendships/Acquaintances
Coming Soon
Enemies
Coming Soon
Trivia
Ignore the collar in Kestrelwing's life image - she has never been a kittypet, nor will become one.
Quotes
Coming Soon
Images
Life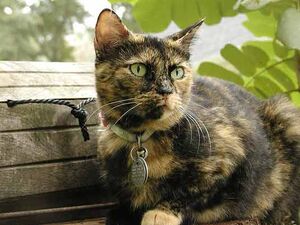 Character Pixels
Please do not edit this gallery unless instructed to.
Ad blocker interference detected!
Wikia is a free-to-use site that makes money from advertising. We have a modified experience for viewers using ad blockers

Wikia is not accessible if you've made further modifications. Remove the custom ad blocker rule(s) and the page will load as expected.