Lagoonflame
Affiliations
Current
SpringClan
Names
Kit:
Apprentice
Warrior

Lagoonkit
Lagoonpaw
Lagoonflame
Life
Age
54 moons old
Status
Deceased
Cause of Death
Unknown
Debut
Unknown
Last Post
Unknown
Family
Father
Unknown tom
Mother
Unknown she-cat
Siblings
Hoverdragon, Twilightflame, Wolfsong
Mate
Birchtrail
Kits
None
Education
Apprentice
Leopardfoot
Roleplay
Owner
Mel
Lagoonflame is a muscular, handsome, dark gray tom with warm, blue eyes.
Personality
Lagoonflame is swift, the fastest of his brothers. Lagoonflame is very forgiving, and is easily annoyed of his brothers. He is the eldest of the other three, and the wisest.
Life
He is often seen with his brothers, walking around.  Wolfsong amd Hoverdragon play around like kits, making Lagoonflame tell them off.  Ivyfang says he can't boss them around, and Lagoonflame, being twice her size, says they're just being kits.
Family
Siblings - Hoverdragon, Twilightflame, Wolfsong - All Living
Mate - Birchtrail - Living
Kits - None as of yet
Life Image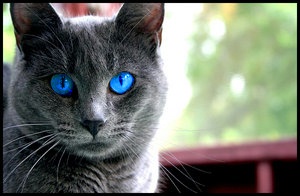 Trivia
Silver loves all of the three brothers so much, she was dying to add a fourth, so she did.
His mate will be Birchtrail.
Ad blocker interference detected!
Wikia is a free-to-use site that makes money from advertising. We have a modified experience for viewers using ad blockers

Wikia is not accessible if you've made further modifications. Remove the custom ad blocker rule(s) and the page will load as expected.