Lichenfeather
Affiliations
Current
StarClan
Past
WinterClan
Name
Given
Kit:Lichenkit
Apprentice:Lichenpaw
Warrior:Lichenfeather
Life
Age
Unknown
Status
Deceased
Cause of Death
Heart Attack
Debut
WinterClan
Last Post
Unknown
Family
Father
Snowstar
Mother
Anne
Siblings
Unknown
Mate
Mottlenose
Kits
N/A
Education
Mentor
Cinderblaze
Roleplay
Owner
Rainlegs
Lichenfeather is a silver, black, and white tortoiseshell she-cat with wide, amber eyes, tufted ears, and long, silky fur.
Personality
Coming Soon
Life
Coming Soon
Life Image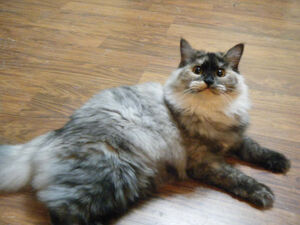 Ad blocker interference detected!
Wikia is a free-to-use site that makes money from advertising. We have a modified experience for viewers using ad blockers

Wikia is not accessible if you've made further modifications. Remove the custom ad blocker rule(s) and the page will load as expected.