Lightningstorm is a silver tortoiseshell she-cat, and a warrior of WinterClan. She is the daughter of Fadeshadow and Pebbledash, and the littermate of Briarshine, Leopardkit, Beakkit, and Regretpaw.
Description
Appearance
Coming Soon
Health
Physical Health
Coming Soon
Mental Health
Coming Soon
Personality
Lightningstorm a tomboy. She isn't afraid to roughhouse or get dirty, despite her prissy appearance. She loves hanging out with the tomkits of her clan, often wrestling or joking with them. She doesn't mind that other she-kits talk about her or make fun of her, as she's only concerned about her own happiness. A bit too care-free, she often doesn't watch what slips out of her mouth when talking to others, allowing her stubborn behavior to get the best of her.
Skills and Abilities
Coming Soon
Life
Roleplay
Lightningkit is born to Fadeshadow and Pebbledash of WinterClan in the middle of leaf-bare, along with her siblings, Beakkit, Regretkit, Leopardkit, and Briarkit.
Fadeshadow hadn't joined the nursery until a few days before giving birth, keeping up with active warrior duties until then. As a result, Beakkit is a stillborn, and Leopardkit dies shortly after birth.
Lightningkit is later seen with her sisters, hiding in their nest during the Battle of the Century.
She becomes an apprentice with Snowshadow as her mentor.
After Risingstar dies, she is shown to comfort Fallingpaw, upset.
Shortly afterwards, she becomes a warrior with the name of Lightningstorm.
She is seen bringing in prey several times, or wandering around camp. After Azurestar's death, she joins Risingspirit, Wildheart, and Fallingheart to chat. She notes that Risingspirit still frightened her a little.
Later on, after her sister, Briarshine, goes missing, she goes out to search for her with Phantomwing.
Relationships
Family
Mother:
Fadeshadow: Living
Father:
Pebbledash: Living
Sisters:
Leopardkit: Deceased; StarClan resident
Briarshine: Living
Regretpaw: Living
Brother:
Beakkit: Deceased; StarClan resident
Half-Sisters:
Aspenflower: Living
Willowkit: Living
Grandmother:
Owlwing: Deceased; StarClan resident
Grandfather:
Wolfpelt: Deceased; StarClan resident
Uncles:
Half-Nephew:
Aerialace: Living
Half-Nieces:
Alpinefeather: Deceased; StarClan resident
Leechfang: Deceased; StarClan resident
Slugface: Living
Great-Half-Nephews:
Pridefall: Living
Justicesight: Living
Guilttrip: Living
Great-Half-Nieces:
Tranquilwind: Living
Lovekit: Deceased; StarClan resident
Robinkit: Deceased; StarClan resident
Cousins:
Notable
Coming Soon
Coming Soon
Coming Soon
Love Interests
Coming Soon
Coming Soon
Friends
Coming Soon
Coming Soon
Trivia
She will become mates with Fallingheart eventually.
She'll remain a bit of a tomboy throughout her life, not growing out of it like other she-cats do.
Quotes
Coming Soon
Images
Life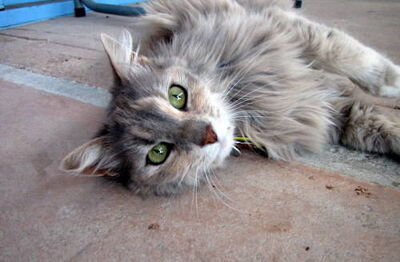 Character Pixels
Please do not edit this gallery unless instructed to.
Ad blocker interference detected!
Wikia is a free-to-use site that makes money from advertising. We have a modified experience for viewers using ad blockers

Wikia is not accessible if you've made further modifications. Remove the custom ad blocker rule(s) and the page will load as expected.