This character is a NPC and can be claimed freely.
Lillipupwing
Affiliations
Current
PokeClan
Names
Apprentice:
Warrior:
Lillipuppaw
Lillipupwing
Life
Age
Unknown
Status
Unknown
Debut
Unknown
Family
Father
Unknown tom
Mother
Unknown she-cat
Sibling
Purrloinpaw
Mate
None
Kit
Hopefully...
Education
Mentor
Umbreonshadow
Roleplay
Owner
None
Lillipupwing is long-haired tawny she-cat with a black back, a thick golden mane, making her look dog-like, darker light brown paws, and warm amber eyes.
Personality
She faces battles with great courage, but knows to be careful and check her foe's strengths. Lillipupwing's long fur helps her sense changes in her surroundings. She is also very intelligent.
Life
Her mentor was Umberonshadow.
She later becomes a warrior with the name of Lillipupwing.
Quotes
Trivia
Life Image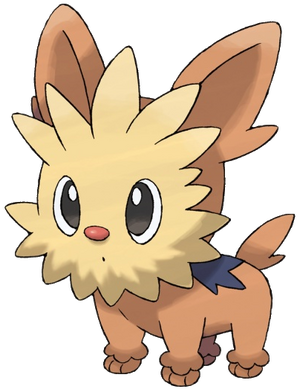 Ad blocker interference detected!
Wikia is a free-to-use site that makes money from advertising. We have a modified experience for viewers using ad blockers

Wikia is not accessible if you've made further modifications. Remove the custom ad blocker rule(s) and the page will load as expected.