This character is a NPC and can be claimed freely.
Lizardtail
Affiliations
Current
SpringClan
Name
Given
Kit: Lizardkit

Apprentice: Lizardpaw

Warrior: Lizardtail

Life
Age
Unknown
Status
Unknown
Debut
Unknown
Family
Father
Unknown tom
Mother
Unknown she-cat
Sibling
Avalanchestorm
Mate
Puddlesplash
Kits
None
Roleplay
Owner
None
Lizardtail is a handsome dark gray tom with black streaks and large muscles.
Personality
Lizardtail is very brave, bold, and swift. He's oddly proud that he was a loner and ShadowClan.  He would give his life for his mate and clan, and does anything to protect his past.  He doesn't know of his sister, Avalanchestorm...
Life
As a kit, he didn't see his older sister. They were both born three moon apart.
He is later on seen playing with Puddlekit, whom he has a crush on. They enter Froststar's den, and he falls of a boulder, twisting his paw.
He later on gets up and plays with Puddlekit again, then fine. Lakekit comes along and calls the two love birds.
Lizardkit becomes a apprentice, then warrior with the name Lizardtail.
Lizardtail is often seen with Puddlesplash, and eventully becomes her mate.
Family
Mate - Puddlesplash - Living Sibling - Avalanchepaw - Living
Quotes
Life Image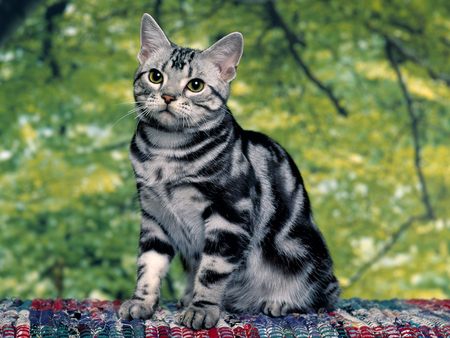 Trivia
Ad blocker interference detected!
Wikia is a free-to-use site that makes money from advertising. We have a modified experience for viewers using ad blockers

Wikia is not accessible if you've made further modifications. Remove the custom ad blocker rule(s) and the page will load as expected.