Lynxkit is currently inactive and is available at the Adoption page.
Lynxkit
Affiliations
Current
AutumnClan
Name
Given
Lynxkit
Life
Age
Unknown
Status
Unknown
Debut
Unknown
Family
Father
Jaguarsoul
Mother
Pantherheart
Sibling
Pumakit and some others which Snowie can't remember
Mate
None
Kits
None
Roleplay
Owner
None
Lynxkit 
is a cream colored she-cat with dark brown spots all over her body, a short, stumpy tail, ice-blue eyes and tufted ears.
Personality
Lynxkit is very smart, agile and fiesty. She has always been very proud and sometimes agressive. She is the biggest of her litter. Her balance is not as good as a normal cat's, because of her stumpy tail.
Life
Lynxkit was born to Pantherheart and Jaguarsoul, along with her sister Pumakit (and some others that I cannot remember at this time). 
Family
Life Image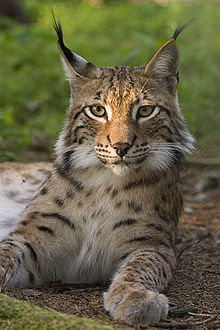 Character Pixels
Please do not edit this gallery unless instructed to.
Quotes
Coming Soon~
Cameos
Coming Soon~
Trivia
Lynxgaze's appearence is exactly the same as a Lynx's.
Lynxgaze looks nothing like either of her parents.
It is unknown why she was born with a stumpy tail.
She looks exactly like her life image.
She was named Lynxgaze because the Lynx is Snowie's favorite wild cat.
Ad blocker interference detected!
Wikia is a free-to-use site that makes money from advertising. We have a modified experience for viewers using ad blockers

Wikia is not accessible if you've made further modifications. Remove the custom ad blocker rule(s) and the page will load as expected.