Meadowfoot
Affiliations
Current
None
Past
SpringClan
Name
Given
Meadowfoot
Life
Age
Unknown
Status
Deceased
Cause of Death
Unknown
Debut
Unknown
Last Post
Unknown
Family
Father
Unknown tom
Mother
Pool
Siblings
Splatterpelt, Shatterglass
Mate
None
Kits
None
Education
Mentor
Froststar
Roleplay
Owner
Mel
Meadowpaw is a black and ginger tortiseshell she-cat with bright blue eyes.
Personality
Meadowkit is playful, and loves play-fighting with her brothers, Splatterpaw and Shatterpaw.
Life
Meadowkit is a minor character and never does much except play with her friend, Bloomfrost.
Family
Mother: Pool - living
Father: Unknown
Siblings: Splatterpaw - living, Shatterpaw - living
Ceremonies
Splatterkit's Apprentice Ceremony
Froststar: "Let all cats old enough to catch their prey join here for a Clan meeting! Now, all kits, step forward. You all have reached the age of 6 moons, do you promise to uphold the warrior code and to protect your clan, even at the cost of your life?"

Kits: "I do."



Character Image
Please do not edit this gallery unless instructed to.
Life Image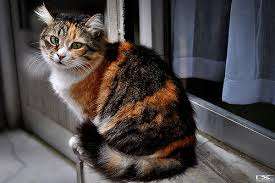 Ad blocker interference detected!
Wikia is a free-to-use site that makes money from advertising. We have a modified experience for viewers using ad blockers

Wikia is not accessible if you've made further modifications. Remove the custom ad blocker rule(s) and the page will load as expected.