Muntjacpaw
Affiliations
Current
StarClan
Past
SummerClan
Names
Kit
Apprentice

Muntjackit
Muntjacpaw

Life
Age
appox. 11 moons old
Status
Deceased
Cause of Death
Greencough
Debut
Unknown
Last Post
Unknown
Family
Father
Harestep
Mother
Duckwhisker
Siblings
Weaselwhisker,Martenfang,
Mate
None
Kits
None
Roleplay
Owner
Osp
Muntjacpaw is a handsome brown ticked tabby and white tom with green eyes of oriental descent.
Personality
Muntjacpaw is considerably self-centered and vain when it comes to his good-looks and hates spoiling his pelt or his pretty face. He hates fighting or hunting, and considerable has plenty of phobias, including Mysophobia (the fear of dirt, or germs), Osmophobia (fear of bad odours), Ataxophobia (fear of untidiness), and other fears dealing with imperferct or dirty things. He is very much a perferctist and even finds one small flaw he has to point it out. Despite this he's a charming young tom who inherited his father flirty nature. Prior to his death, he was known as a heart-breaker among the SummerClan she-cats. 
Life
Coming Soon
Family
Mother:
Duckwhisker; deceased verified StarClan member
Father:
Harestep; deceased verified StarClan member
Brothers:
Weaselwhisker; still living, Martenfang, deceased
Sister:
Grousepaw; deceased, Railkit; deceased
Uncles:
Araon; still living, Rabbitfoot; deceased, Barleyfur; deceased, Ryepelt; deceased
Aunt:
Adela; still living
Grandmothers:
Bekkt; deceased, unknown kittypet; status unknown
Grandfathers:
Loachface; deceased, unknown SummerClan cat; status unknown
Trivia
He has kittypet due to fact that both of his parents have kittypet in him
If he live he would have been called Muntjacface
He may have Half-siblings
Quotes
Character Images
Life Image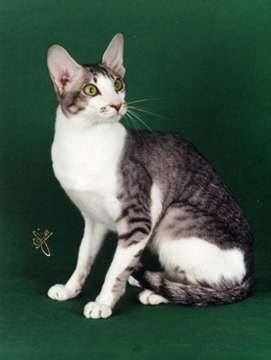 Picture from Cattycats.com
Ad blocker interference detected!
Wikia is a free-to-use site that makes money from advertising. We have a modified experience for viewers using ad blockers

Wikia is not accessible if you've made further modifications. Remove the custom ad blocker rule(s) and the page will load as expected.