Newtpelt is a tortoiseshell she-cat with yellow eyes.
Personality
Coming Soon
Life
Coming Soon
Cameos
Family
Mate: Nutfall- deceased
Kits: Gorsefang - deceased, Forgottensoul - living
Foster Daughter: Silentwhisper- Status Unknown
Trivia
She was the mate of a SpringClan cat, Nutfall, for a brief period of time, before the broke up due to loyalties to their Clans. They still had feelings for each other, thus became mates again in StarClan.
Her original appearence is based off of Zorua
She raised Silentwhisper as her own daughter.

Silentwhisper believes that Reversalfox is her mother.

Her original name was Reversalfox.
Images
Life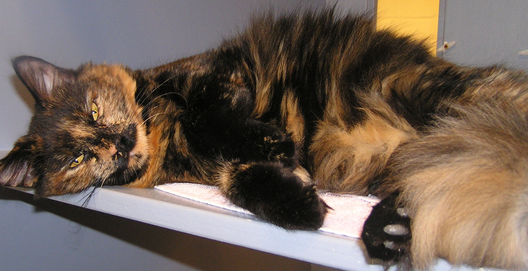 Character Pixels
Please do not edit this gallery unless instructed to.
Ad blocker interference detected!
Wikia is a free-to-use site that makes money from advertising. We have a modified experience for viewers using ad blockers

Wikia is not accessible if you've made further modifications. Remove the custom ad blocker rule(s) and the page will load as expected.