Pearfang
Affiliations
Current
SpringClan
Name
Kit
Apprentice
Warrior
Pearkit
Pearpaw
Pearfang
Life
Age
29 moons (Approx. 2.42 years)
Status
Living
Debut
Unknown
Family
Father
Grayface
Mother
Hydrofall
Sibling
Whitepaw
Mate
None
Kits
None
Roleplay
Owner
Rainlegs
Pearfang is a silver tabby-and-white she-cat with blue eyes. She is the daughter of Hydrofall, a SpringClan queen, and Grayface, a SplashClan warrior. Her littermate is Whitepaw, and she is currently a warrior of SpringClan.
Appearance
Coming Soon
Health
Coming Soon
Character
Coming Soon
Abilities
Coming Soon
Biography
Kithood
She is born to Hydrofall and Grayface in SpringClan, along with her sister, Whitekit. The two are noted to be very healthy.
A moon later, when they are first learning how to walk, Hydrofall takes them out of the nursery for the first time. Pearkit and Whitekit are noted to look terrified, and the sisters hide under their mother's legs and belly the entire outing. Hydrofall eventually coaxes them out from under her, and lets them walk around a bit without her, but soon brings them back inside the den.
Later, Hydrofall is seen waking up. Pearkit, who had been sleeping on top of her, is roughly awoken by her mother's movement, and she watches as Hydrofall leaves to go hunt. Bored, she goes over to check on Gotwitface's kits, greeting the older litter as she approaches them.
Relationships
Family
Father:
Grayface: Living
Mother:
Hydrofall: Living
Sister:
Whitepaw: Living
Half-Brothers:
Flykit: Deceased; StarClan resident
Fishstrike: Living
Shadefoot: Living
Half-Sisters:
Trivia
She will be murdered by her father
Images
Life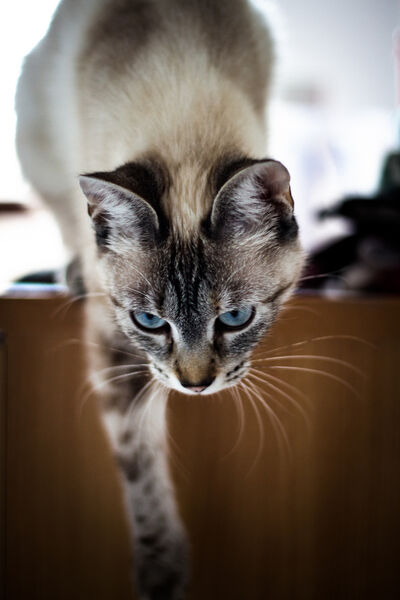 Character Pixels
Please do not edit this gallery unless instructed to.
Ad blocker interference detected!
Wikia is a free-to-use site that makes money from advertising. We have a modified experience for viewers using ad blockers

Wikia is not accessible if you've made further modifications. Remove the custom ad blocker rule(s) and the page will load as expected.