Phantomwing is currently inactive and is available at the Adoption page.
Phantomwing
Affiliations
Current
StarClan
Past
WinterClan
Name
Kit
Apprentice
Warrior
Phantomkit
Phantompaw
Phantomwing
Life
Age
Approx. 42 moons (3.5 Years)
Status
Deceased
Cause of Death
Killed by Spiderstorm
Debut
CS
Last Post
CS
Family
Father
Unknown tom
Mother
Cinderblaze
Sibling
Rainsong
Mate
None
Kits
None
Education
Mentor
Reedstar
Apprentice
Laurelpaw
Roleplay
Owner
None
Phantomwing is a white tom with blue-gray patches and dark blue eyes. He is the son of Cinderblaze, and the sister to Rainsong. His mentor was Reedstar, and he is currently a warrior of WinterClan.
Description
Appearance
Coming Soon
Health
Coming Soon
Character
Coming Soon
Skills
Coming Soon
Biography
Kithood and Adolescence
Phantomkit is born to Cinderblaze of WinterClan, along with his sister, Rainkit.
As a newly-named apprentice, his parents were caught and burned to death in a fire that ravaged WinterClan's camp while trying to save him and his sister.
Distraught, he neglected his duties until shortly before his sister was to have her final assessment. He directed his grief towards his training, and managed to catch up in a short amount of time.
Adulthood
He is often seen going on patrols afterwards, catching prey for the clan or talking to his sister. It is shown that he is steadily recovering from losing his mother, and becoming more sociable.
When Graymoon's kits, Dovekit and Tigerkit, are taken by a hawk, he is one of the cats who runs after the bird. When the hawk leaves with its prey, he walks back to camp, worried for the queen.
He later helps Lightningstorm search for Briarshine when her sister goes missing. The two return to camp without success.
Family
Mother:
Cinderblaze: Deceased
Sister:
Rainsong: Deceased
Grandfather:
Grandmother:
Trivia
It is hinted that he may like Graymoon a bit more than a simple friend.
Quotes
Coming Soon
Images
Life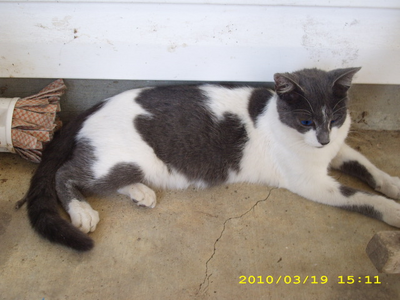 Character Pixels
Please do not edit this gallery unless instructed to.
Ad blocker interference detected!
Wikia is a free-to-use site that makes money from advertising. We have a modified experience for viewers using ad blockers

Wikia is not accessible if you've made further modifications. Remove the custom ad blocker rule(s) and the page will load as expected.