Pineface
Affiliations
Current
StarClan
Past
SpringClan, Kittypet
Name
Kittypet:
Warrior:
Elder:
Mr. Fluffy
Pineface
Pineface
Life
Age
122.4 Moons (Approx. 10.2) at death
Status
Deceased
Cause of Death
Old Age
Debut
Unknown
Last Post
Unknown
Family
Father
Unknown tom
Mother
Unknown she-cat
Siblings
Mate
Silverstripe (Formerly)
Kit
Honeydapple (Adopted)
Education
Apprentice
Lakestorm
Roleplay
Owner
Whiskers
Pineface
was a ragged, brown and black tom with green eyes. He is the former mate of
Silverstripe
, fostering
Honeydapple
with her. Silverstripe was younger than him, but it never seemed to bother Pineface, but he did have unnamed kits with unnamed she-cats before he received his permanent mate. He was a warrior of
SpringClan
, but now resides in
StarClan
, dying of Old Age. He was known for being great at battling, which was why he was chosen to mentor
Lakestorm
.
Description
Apperance
Coming Soon
Character
Coming Soon
Biology
Adulthood
Coming Soon
Relationships
Love Interests
Coming Soon
Notable
Coming Soon
Trivia
Coming Soon
Images
Life Image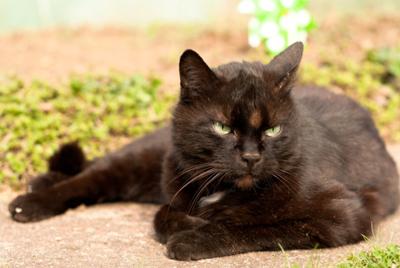 Ad blocker interference detected!
Wikia is a free-to-use site that makes money from advertising. We have a modified experience for viewers using ad blockers

Wikia is not accessible if you've made further modifications. Remove the custom ad blocker rule(s) and the page will load as expected.