Platinum
Affiliations
Current
Kittypets
Past
Loner
Name
Given
Platinum
Life
Age
Unknown
Status
Deceased
Cause of Death
Unknown
Debut
TBA
Last Post
Unknown
Family
Father
TBA
Mother
TBA
Sibling
TBA
Mate
TBA
Kit
TBA
Education
Mentor
TBA
Roleplay
Owner
Crys
Platinum
is a young, fluffy, glossy silver-blue tabby and white she-cat with a pink nose, a white collar studded with jewels, jet black stripes, and large, platinum eyes that always held a glint of pride in her gaze.
Description
Appearance
Coming Soon
Health
Physical Health
Coming Soon
Mental Health
Coming Soon
Personality
She is extremely proud and full of herself. Platinum prefers to be with respected, kind cats, and dislikes rogues and loners, thinking of them as rude cats with no manners of their own. Her haughty spirit can take her off the hook, but she never means it. She does have a determined side, and enjoys the company of other cats. She also has this wild side to her that's always hidden by her spoiled senses.
She is a curious cat that loves to learn. Coming Soon
Skills & Abilities
Coming Soon
Life
Backstory
Coming Soon
Roleplay
Platinum is seen sitting on the fence, looking out at the forest. Timcanpy bounds up to her, asking if she was going out there, and that he can be her guide. Platinum declines, noting that the forest was filled with foxes and rogue cats, and that she didn't want to go. She then sees a kittypet rolling on the ground, and wrinkles her nose in disgust. Snook asks what was the problem, and Platinum asks why he was rolling around and getting his pelt dirty. Platinum then notices Tramp, a passing-by loner, and freaks, shocked that he was so.... dirty. Tramp comments the kittypets rudely, and Platinum protests, then engaging in an argument with Tramp.
Life Image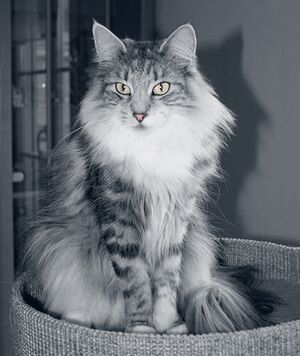 Quotes
Character Pixels
Please do not edit this gallery unless instructed to.
Trivia
She was originally a tom and a warrior until Crystal changed her mind.