Poppy
Affiliations
Current
Clan of Nature
Names
Kit:
Loner:
Chancellor:
Poppy
Poppy
Poppy
Life
Age
30 moons old
Status
Deceased
Cause of Death
Sickness
Debut
None
Last Post
Unknown
Family
Father
Unknown tom
Mother
Unknown she-cat
Siblings
Otter, Sven
Mate
None
Kits
None
Education
Mentor
Tree
Leader Position
Successor
Tess
Roleplay
Owner
Mel
Poppy-is a tawny, small, thin tortoiseshell she-cat with yellow eyes. She is the daughter of two unknown loners and sister of Otter that Splashes Water and Sven. She has no mate or kits and currently no successor or assistant. She is a chancellor of The Clan of Nature.
Description
Character
Coming Soon
Appearance
Coming Soon
Health
Mental
Coming Soon
Physical
Coming Soon
Skills & Abilities
Coming Soon
Life
Kithood and Adolescence
Coming Soon
Adulthood
Coming Soon
Afterlife
Coming Soon
Pedigree
Mother
Unknwon she-cat: Living
Father
Unknown tom: Living
Sister
Otter that Splashes Water: Living
Brother
Sven: Deceased, Dark Forest residence
Relationships
Family
Coming Soon
Coming Soon
Notable
Coming Soon
Coming Soon
Coming Soon
Trivia
Poppy has WinterClan blood cause her mother was born in WinterClan.
Quotes
Coming Soon
Images
Life Image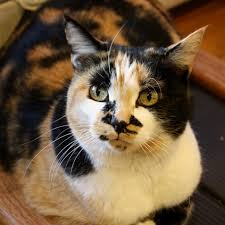 Character Pixels
Please do not edit this gallery unless instructed to.
Ad blocker interference detected!
Wikia is a free-to-use site that makes money from advertising. We have a modified experience for viewers using ad blockers

Wikia is not accessible if you've made further modifications. Remove the custom ad blocker rule(s) and the page will load as expected.